How to host a killer Halloween movie night
The scariest season of the year is upon us – Halloween! Whether you're obsessed with horror or wince at the sight of a white sheet, the month of October is filled with fun and frightful activities the whole family can enjoy. One great way to celebrate this spooky season is with a Halloween-themed movie night! To ensure your party doesn't turn into a nightmare we've come up with 5 hacks for a killer Halloween movie night.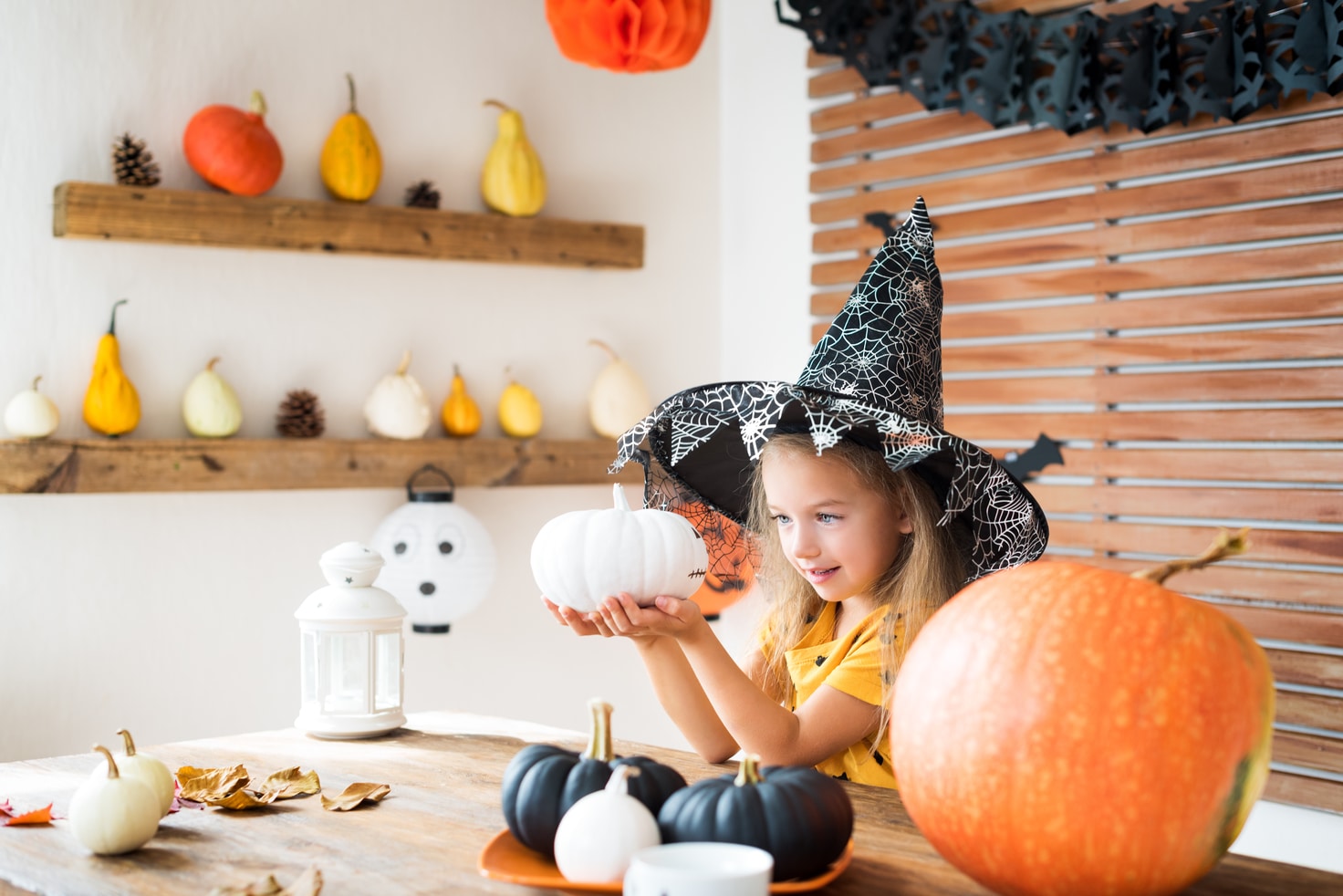 1. Cook up some creepy snacks
Halloween is one day in the year when you can truly go crazy with snacks. Take the opportunity to bake some creepy cupcakes and other terrifying treats with the kids that the family can dig into during the movie. Another great dish that'll be sure to give your guests goosebumps is spooky spaghetti with eyes as meatballs or mini ghost pizzas!
2. Don't be afraid to decorate
Movie nights call for a cosy, and in this case creepy, setting! Make sure your living room is stocked with plenty of blankets and pillows so that everyone can get comfy during the movie. Next comes the creepy decor! This is the perfect opportunity to test out your DIY skills and carve out a few scary pumpkins with the kids! Another budget-friendly and fun idea is to transform old jars into ghosts or mummies with paint and paper. Polyester pillow stuffing also makes the perfect cobwebs!
3. Set a spooky mood
The secret to a seriously spooky movie night is lighting. After all, is there anything scarier than the dark? Before the movie starts, try turning off most of the lights and use a few candles in their place. With a dark and eerie scene set, your guests will be sitting on the edge of their seats.
4. Don't forget about the film!
While no Halloween movie night is complete without a horror film, not everyone is a fan of getting a fright! Fortunately, there are plenty of great options everyone can enjoy – especially the kids! Monster House and Hotel Transylvania are spooky animations the kids will love. For the grownups, Ghostbusters and Beetlejuice are two classics that will never get old!
5. Prepare a ghostly game
A Halloween-themed board game is a great way to keep the fun going after the movie! If you don't have a spooky board game, there are a number of thrilling alternatives. Host a mummy marathon to see who can mummify their teammate with toilet paper the fastest or play pin the nose on the pumpkin!

If you need to free up some space at home to create the ultimate movie night for Halloween, Stor-Age's secure self storage units are the perfect solution. We offer flexible contracts, a variety of unit sizes and a van hire service so you can store all your valuables with ease. Contact us at 0861 18 18 18 to find out more or get a quick and easy quote online.
Posted by Stor-Age Self Storage - 26 October 2021 | Tips And Hints