The show must go on: How to succeed in the events industry during a pandemic
What makes an occasion memorable? Is it the lights, audio or extravagant decor? For events company Congress Rental South Africa, it's all of the above and more. As the leading supplier of conference equipment in Africa, they know what it takes to pull off an unforgettable experience. The team of specialists have hosted conferences and business events for numerous well-known clients, including FIFA and the President's Guesthouse. Today, they offer an array of innovative services such as social distancing layouts, live streaming, and fogging and sanitisation to allow businesses to communicate as usual during the pandemic. Here are their tips to succeeding in this strange and uncertain time: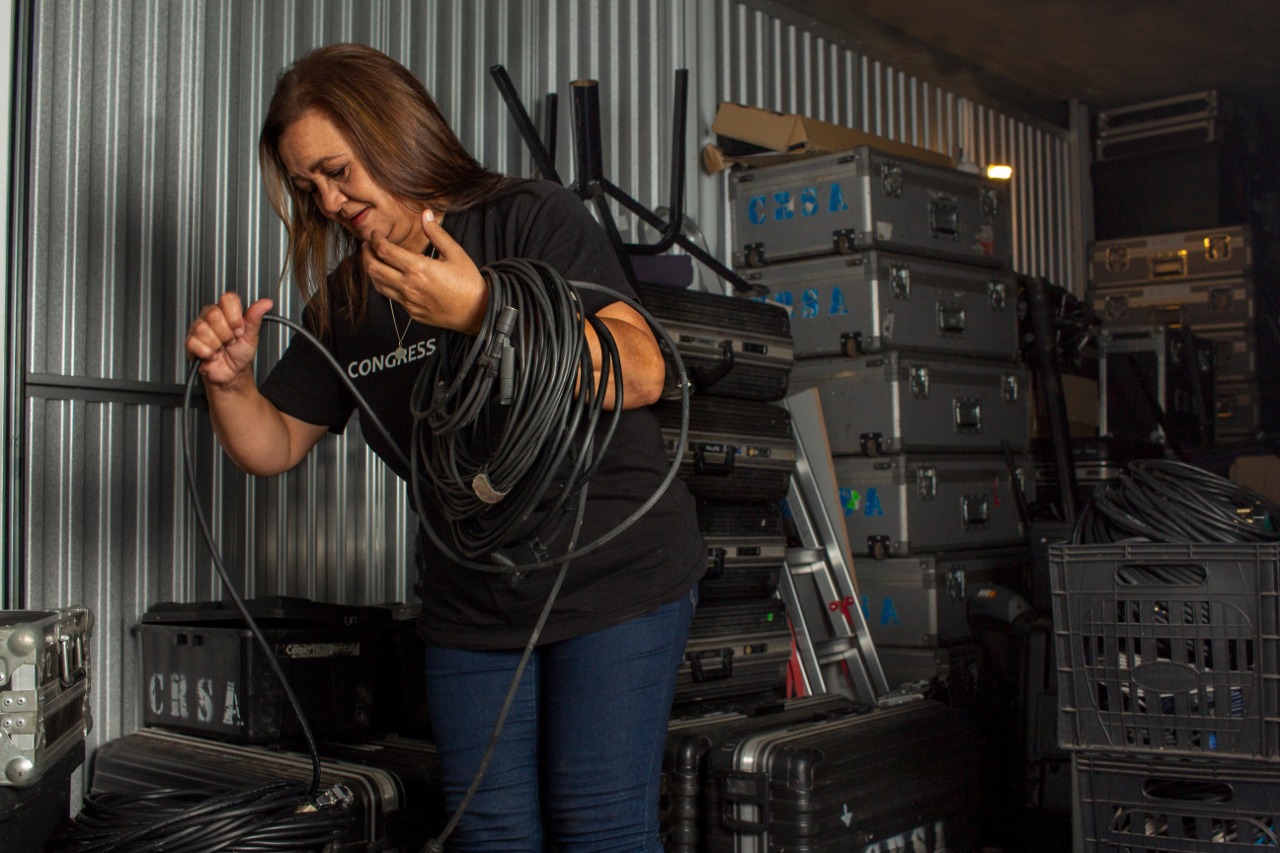 1. Learn to adapt: With COVID-19 bringing the events industry and many others to a grinding halt, being able to adapt to your environment has never been more important. Technology is your friend. Think of innovative ways you can bring people together whilst still ensuring your clients are safe.
2. Always improve your skills: The events industry requires a lot of technical knowledge and skill, especially with audio and visual equipment. Make sure you are continuously learning and working on your skills through onsite training, courses and workshops. If you don't have access to these educational programmes, then look to your team for guidance. Share your skills with your crew and learn from each other.
3. Connect with your customers: Having happy and satisfied customers is crucial to the success of any business, however, it's easier said than done. Get to know your clients and their requirements before you start the job. By building relationships with each and every one of them, you will grow your customer base and see a rise in your referrals and positive reviews.
4. Find your fire: The events industry is demanding and requires hard work and a tenacious spirit. The hours can often be long and gruelling, so you need to find our fire and harness it when times get tough. Discover where your passion lies and give it your all, every day. This will not only make your job feel more rewarding but drive you through any challenge or hurdle that comes your way.
5. Keep it burning: After years in the industry, your fire might dim. It's important to keep your passion alive by being innovative and creative, and reinventing yourself along the way. Don't be afraid to try new things and venture into a new side of the industry – there's plenty to learn and discover.
Although the events industry has drastically changed, Congress Rental South Africa continues to be the largest congress service provider in Africa. While the secret to their success might lie in their world-class equipment and excellent customer service, their ability to be adaptable and innovative in the face of change has helped them thrive in an otherwise uncertain time. To find out more about Congress Rental South Africa and their services, visit their website or check out our feature on their business journey over on our blog.
Do you have a business story that you would like us to hear about? Send us a message on Instagram, Facebook or LinkedIn to be part of our Local Business Spotlight campaign. You can also email feedback@stor-age.co.za.
Posted by Stor-Age Self Storage - 11 June 2021 | SME
Tags: business, conference, meetings, events, eventsplanning, webinar, livestreaming, corporateevents, businessstorage, inventorystorage, businesssolutions, conferenceequipment, covid19, selfstorage, storage