Sani Enterprises: Providing stylish furniture with a click of a button
The furniture you choose to place in your home is so much more than a room filler or a space to park your bottom before enjoying the latest episode of your favourite show. The pieces you select are vital in bringing your domestic vision to life and creating a relaxing space where you can decompress after a busy day. To help busy professionals find beautiful pieces conveniently, Lusani Mudau created Sani Enterprises - an online store specialising in affordable and stylish furniture. We recently caught up with Lusani at his Stor-Age unit to find out more and discuss how he managed to thrive during a pandemic.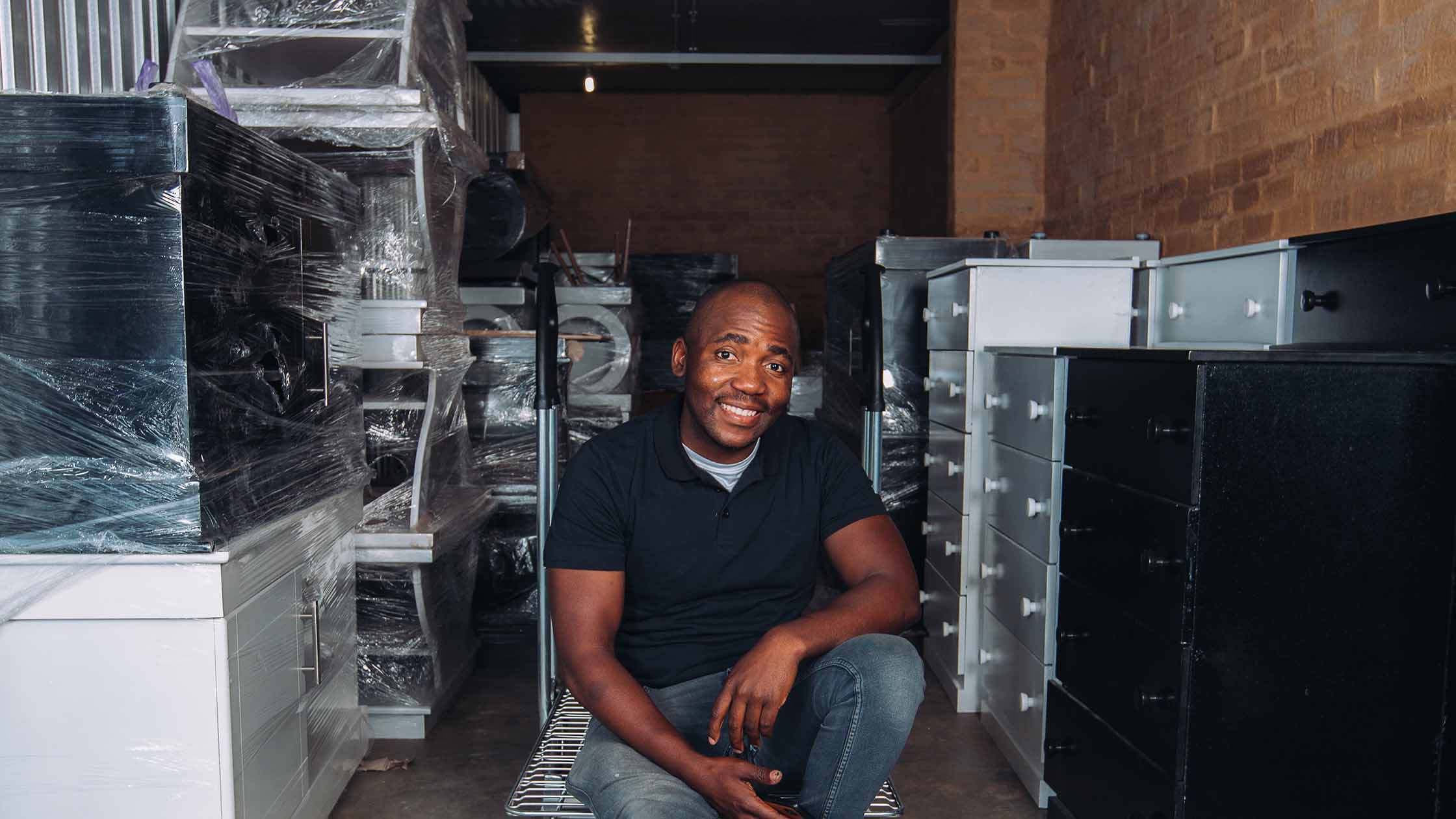 Can you tell us a bit about your company and what you guys do?
The company is called Sani Enterprises, and we stock and sell furniture online. We sell furniture for all areas, including TV stands, coffee tables, bedside pedestals and more.
How was your business affected by Covid-19?
Covid actually helped the business boom instead of the other way around. During that time, we were able to open online sales, which allowed us to reach potential clients before our competitors and showcase our products.
Based on your experience, what are your tips for anyone wanting to start their own business?
The best thing is to be consistent and put your profits back into the business. In the beginning, you should only take what you need to survive and put the rest back into the business to help it grow.
Aside from Covid-19, were there any big challenges you had to overcome as a business?
We started very small, and the hardest part was getting the capital to start and grow the business. We had to start from zero, so the challenging part was getting Sani Enterprises off the ground.
How has Stor-Age helped your business?
I was initially selling from a residential area, and we needed to move the products somewhere safe. With Stor-Age, we have the space to store our items, and we no longer have to worry about anything happening to them. In the future, I would like to start another branch in Johannesburg using Stor-Age facilities. I feel that there is no limitation to what I can do. Wherever there are Stor-Age facilities, anyone can start a business if there is a wide enough market.
If you are in the market for quality furniture to elevate your home or office, Sani Enterprises offers an ever-changing range of beautiful pieces at a bargain. You can visit Sani Enterprises on their Facebook page to browse their latest selection.
Do you have a business story that you would like us to hear about? Send us a message on Instagram, Facebook or LinkedIn to be part of our Local Business Spotlight campaign. You can also email us at feedback@stor-age.co.za.
Posted by Stor-Age Self Storage - 08 April 2022 | SME