The best way to store electronics in a storage unit
lthough electronics are designed to make our lives more convenient, storing them can be quite a hassle. With incredibly delicate and complex internal components, the slightest bit of dust or dampness can damage them for good. While electronic product and repair companies like our recent Local Business Spotlight feature, Adjoa Samsung, are pros at fixing or replacing devices, these simple steps will ensure your items are in tip-top condition even after months in a self storage unit.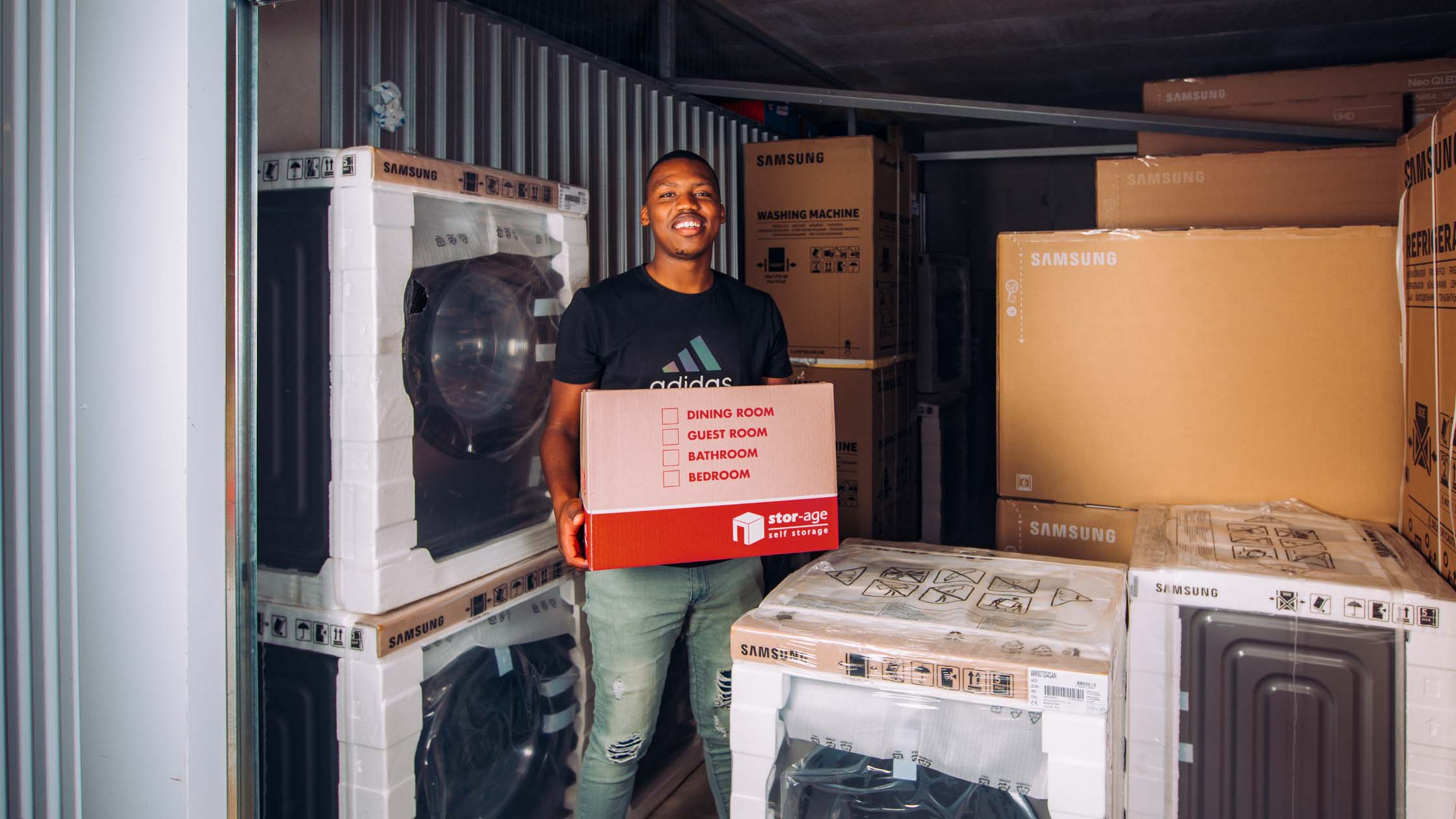 Remove batteries
Before putting your electronics in storage, you first need to remove any components that might deteriorate over time and damage your device. Batteries that are alkaline based tend to leak out potassium hydroxide which will corrode and eventually rust and damage your items. To avoid this, remove all batteries, whether alkaline or not, and store them in a cool, dry place.
Clean and polish
If your electronics are well-loved, chances are they've accumulated a bit of dust and grime over the years. Before packing them into storage, give the outer surface a good clean and polish using cleaning wipes and spray for electronics. This is especially important for keyboards and other items where contaminants can easily creep into crevices and damage the item in the long term.
Protect monitors and screens
Whether you deal in gaming equipment or love to watch the rugby on an enormous screen, protecting these devices with additional packaging is vital for their safekeeping. The smallest scratch or dent could ruin your device, making it impossible or very unpleasant to use. With such items, it's always a good idea to cover them in bubble wrap and store them in a sturdy box for extra protection from dust or humidity.
Fill in gaps
Investing in quality packaging supplies is essential when storing your electronics, but even after you've packed them up in their cosy bubble wrap jackets, it's still important to fill any open gaps. This will ensure no items are damaged in transit and that no dust creeps in undetected.
Store in a secure facility
Lastly, store your items in a secure facility nearby that is easy to access and adaptable to your needs. Whether you're storing large amounts of electronic equipment or packing up your home for long-term storage, it's crucial to choose a facility you can trust and rely on.
At Stor-Age, we are experts at storing things correctly. Whether you're looking to only store stock for your business or your whole household, our secure self storage units are the perfect solution. We offer flexible contracts, a variety of unit sizes and a van hire service so you can store all your valuables with ease. Contact us at 0861 18 18 18 to find out more or get a quick and easy quote online.


Posted by Stor-Age Self Storage - 01 April 2022 | Tips And Hints