4S4 System Arrives
We are delighted to announce that our steel self storage system, for our new store in Cape Town on Roeland Street, has landed in South Africa.
The system arrived in numerous containers and took a few days to unload. The system is designed and supplied by 4S4 Steel Self Storage Systems
,
who are the leading supplier of roll up doors and hallway partitions for the South African self storage industry.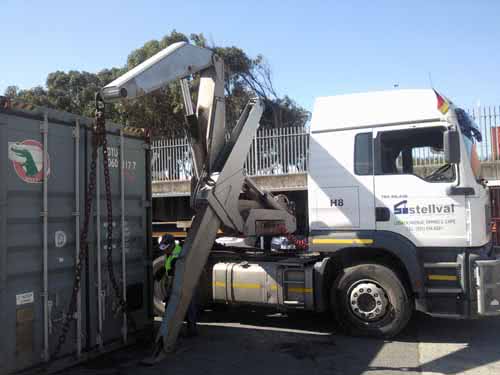 First container lands 4S4 system in the warehouse

The system has already been effectively used in other Stor-Age facilities and allows Stor-Age to begin renting units far quicker than traditional building methods, in fact a door can be installed in less than 3 minutes!




Posted by Stor-Age Self Storage - 08 September 2010