5 Home decor trends making a big comeback
Although it might seem like your favourite trends are old before you can even get a foot on the bandwagon, sooner or later they come back – and in a big way. If your interior decor is looking a bit dull or simply out of fashion, we've found five trends that are guaranteed to make your home feel fresh and chic again. Whether incorporating a few of these changes into your home or putting your DIY skills to the test and upgrading an old piece of furniture, try these stylish trends to spruce up your space.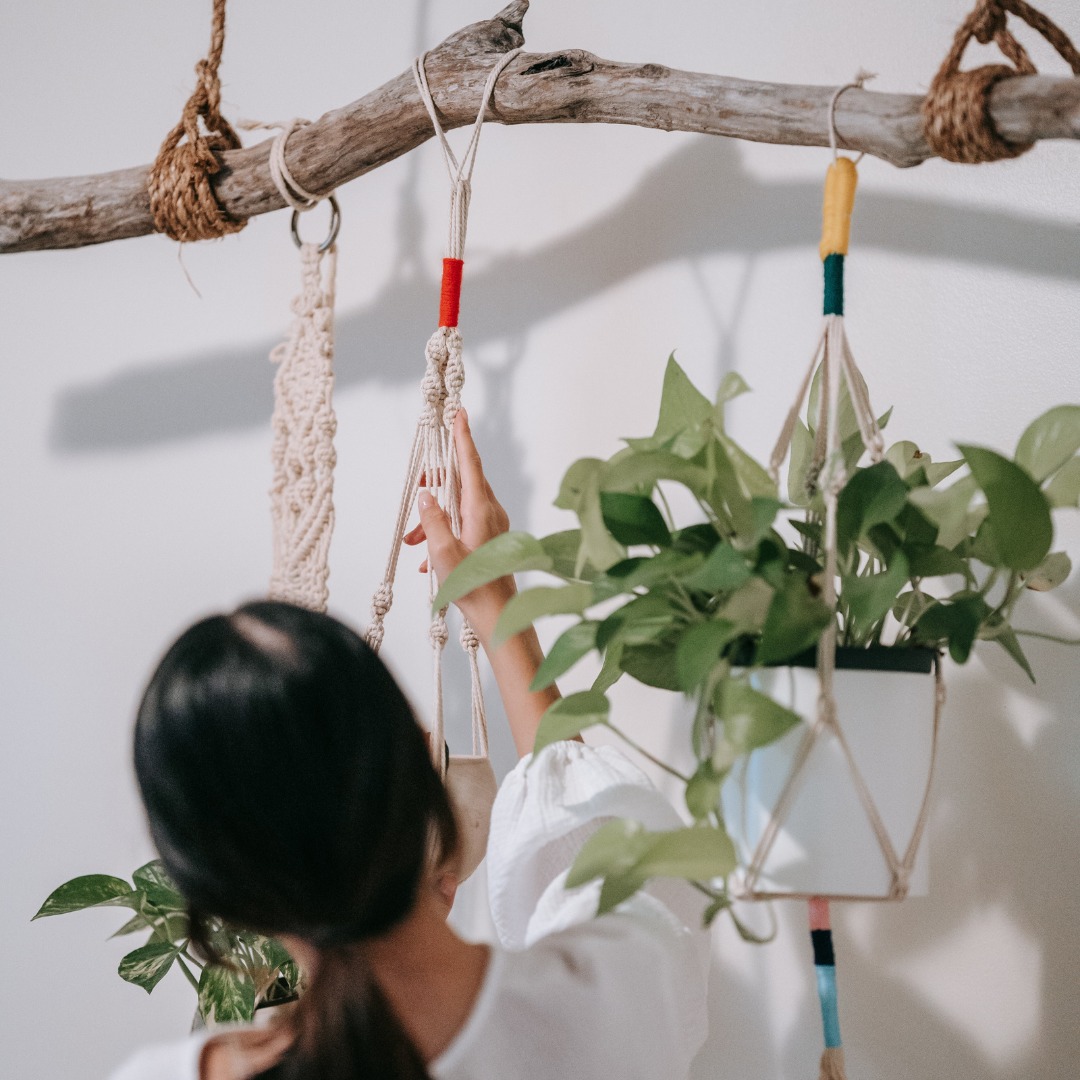 1. Rattan and cane furniture
Rattan and cane furniture has made one of the biggest comebacks in design history. The Bali-inspired style oozes island life and tranquillity and has been incorporated in almost every decor piece imaginable, including pendant lights, coffee tables, lamps, headboards, and the list goes on. The trend has become so popular that homeowners have even started to 'rattan-ify' their own furniture with the iconic rattan and cane mesh.
2. 'Wow' wallpapers
Although wallpaper is synonymous with the 70s and your granny's sewing room, in the 21st century, wallpaper is all about creating the wow factor for less. If you don't have the money to install a serene water feature or mesmerising art piece, why not lay down some striking wallpaper and make a statement. This design trend is relatively affordable and easy to do yourself, but remember not to go too crazy with bold colours and patterns. Decide on one or two walls you'd like to revamp, choose a show-stopping print, and let the wallpaper do the rest.
3. Modern mid-century decor
The 1950s was a great time for music, fashion and of course, furniture. Today, the sleek and simple designs are making their way back into the limelight in a big way. The trend has become so popular that homeowners can find a recreated piece from this era in almost any retail store, including quaint wooden consoles, curved coffee tables and royal green sofa sets. While the real deal might be hard to find, not to mention the price tag, incorporating this style into your home will give it a modern, minimalistic and sophisticated look.
4. Macrame everything
Dating back to the 13th century, this trend is truly timeless. The ancient knot-tying art of macrame was first used by Arabic weavers who plaited striking patterns to create unique textile-like towels and shawls. Centuries later, these decorative knots can be found almost anywhere. From plant hangers and bags to rugs and coasters, there are a number of ways you can liven up your home with these cotton creations. Macrame has also become a major DIY trend with thousands of people learning the time-honoured craft and trying it themselves.
5. Furry furniture
Although flurry furniture might seem a bit odd, the pieces blend the modern, Scandinavian style with pure comfort and fluff making it clear what all the craze is about. Whether fluffing up an old chair or adding a poofy ottoman to your living room, this trend is a great way to make your space appear chic and modern while still feeling warm and cosy.
If you're looking for a safe and secure self storage facility to store your excess household items or to simply free up space at home, Stor-Age is the ideal solution! We offer flexible contracts, a variety of unit sizes and a van hire service so you can store all your belongings with ease. Contact us at 0861 18 18 18 to find out more or get a quick and easy quote online.
Posted by Stor-Age Self Storage - 22 February 2022 | Tips And Hints