6 essentials items every home office should have
If we told you a few years ago that you could wake up, join your weekly meeting and start your workday all from the comfort of your bed, you probably would've called us crazy, but now you can.
While the pandemic had a disastrous effect on society and our economy, it did have one positive impact – the rise of remote working. From saving costs on expensive office spaces and time spent in traffic to being able to work from anywhere at any time, it seems like there's no downside to remote working.
Yet with complete flexibility, comes constant distractions. A productive remote working set-up is essential to stay on top of your work and motivated at home. To help you create a space that fosters your finest work ethic, we've put together a list of items every home office should have.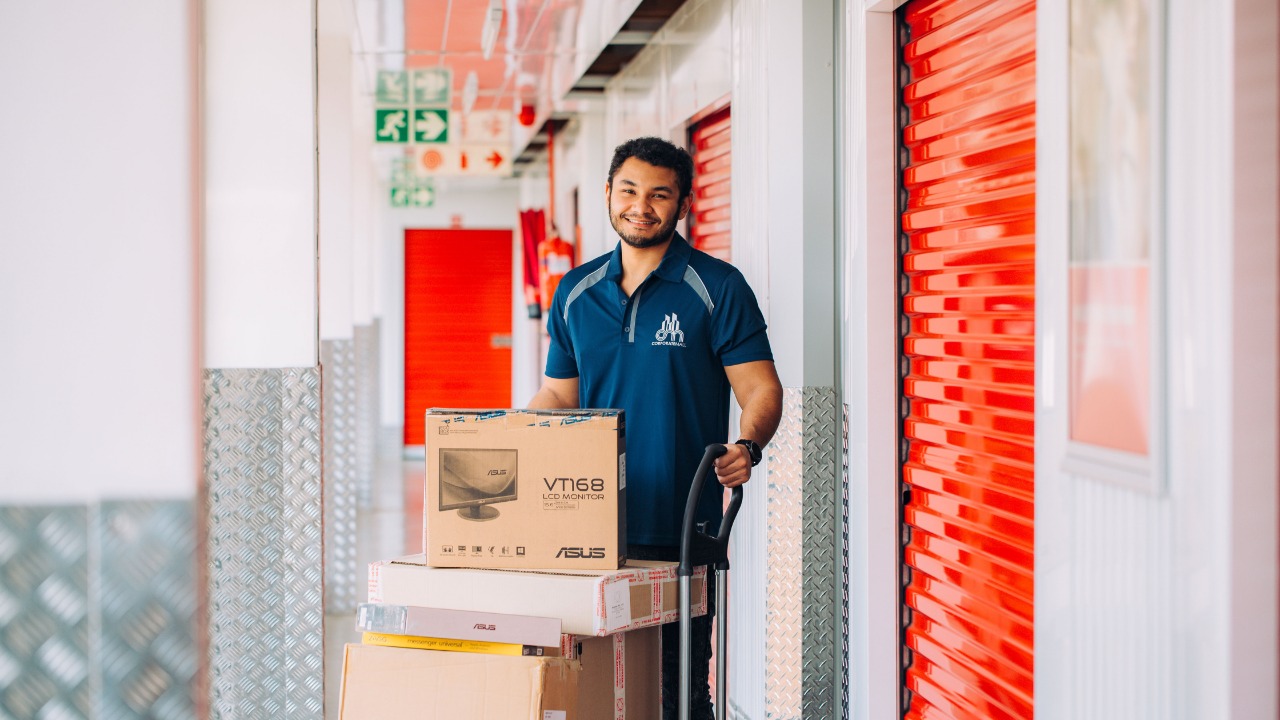 1. Excellent lighting
Lighting isn't just about ambience. It's a key element in any workspace, bolstering your productivity and fostering a healthy headspace. When creating your home office, try positioning your desk next to a window or in a room where light beams in throughout the day. A desk lamp with a soft, white bulb is also a great way to light up a dark space without straining your eyes.
2. A spacious and uncluttered desk
If you work a 9-5 office job, then you probably spend around 8 hours a day glued to your desk and screen. To be the most productive you can be, it's important to splurge out and buy a comfortable desk that is the correct height and length for your body. Once you've found the right one, remember to keep it free from clutter with storage boxes for stationery and file organisers.
3. Ergonomic keyboard and mouse pad
The small tools play monumental roles in our daily routines and have to be expertly designed and well-made for the best work results. Not having the right equipment could affect your health in the long term, so shop around and make sure you buy a keyboard and mouse pad with a smart, ergonomic design.
4. Noise-cancelling headphones
Working from anywhere is great, but it also comes with countless distractions. Whether trying to focus over blaring cartoons or attending a meeting in a busy coffee shop, a quality pair of headphones is essential to drowning out unwanted distractions. Noise-cancelling options are worth the cost, and if you're always on the go, you might want to invest in a pair that's wireless.
5. Yoga mat for work breaks
Remote working has introduced a healthier lifestyle for many, giving them the time and space to put their mental and physical health first. Whether taking 10 minutes to stretch in between meetings or incorporating a yoga session into your morning routine, a yoga mat is an excellent way to relax, unwind and find balance between the chaos.
6. All the greenery you can get
Greenery is a great motivator when you're feeling drained or down. Incorporating a few indoor plants will brighten up your space and encourage you to create a daily routine. Plants are also great for indoor pollution, acting as a natural filter for harmful carbon emissions
Are you looking for the perfect home office set-up? Corporate Mall stocks a wide range of items to turn any room into a productive office space. Browse their quality products on their website. You can also find out more about the team of tech geniuses on our blog.
Do you have a business story that you would like us to hear about? Send us a message on Instagram, Facebook or LinkedIn to be part of our Local Business Spotlight campaign. You can also email us on feedback@stor-age.co.za.
Posted by Stor-Age Self Storage - 18 February 2022 | Tips And Hints