Best game reserves to visit near Johannesburg, Gauteng
With big five game safaris only a few hours outside of JHB, plenty of people take advantage each weekend to immerse themselves in the bushveld. In recent months, these reserves have become even more popular with locals as international travel still remains restricted. If you're itching to get out of the city for the day or weekend and cross paths with the county's most feared and famed creatures, here is a list of 5 great options.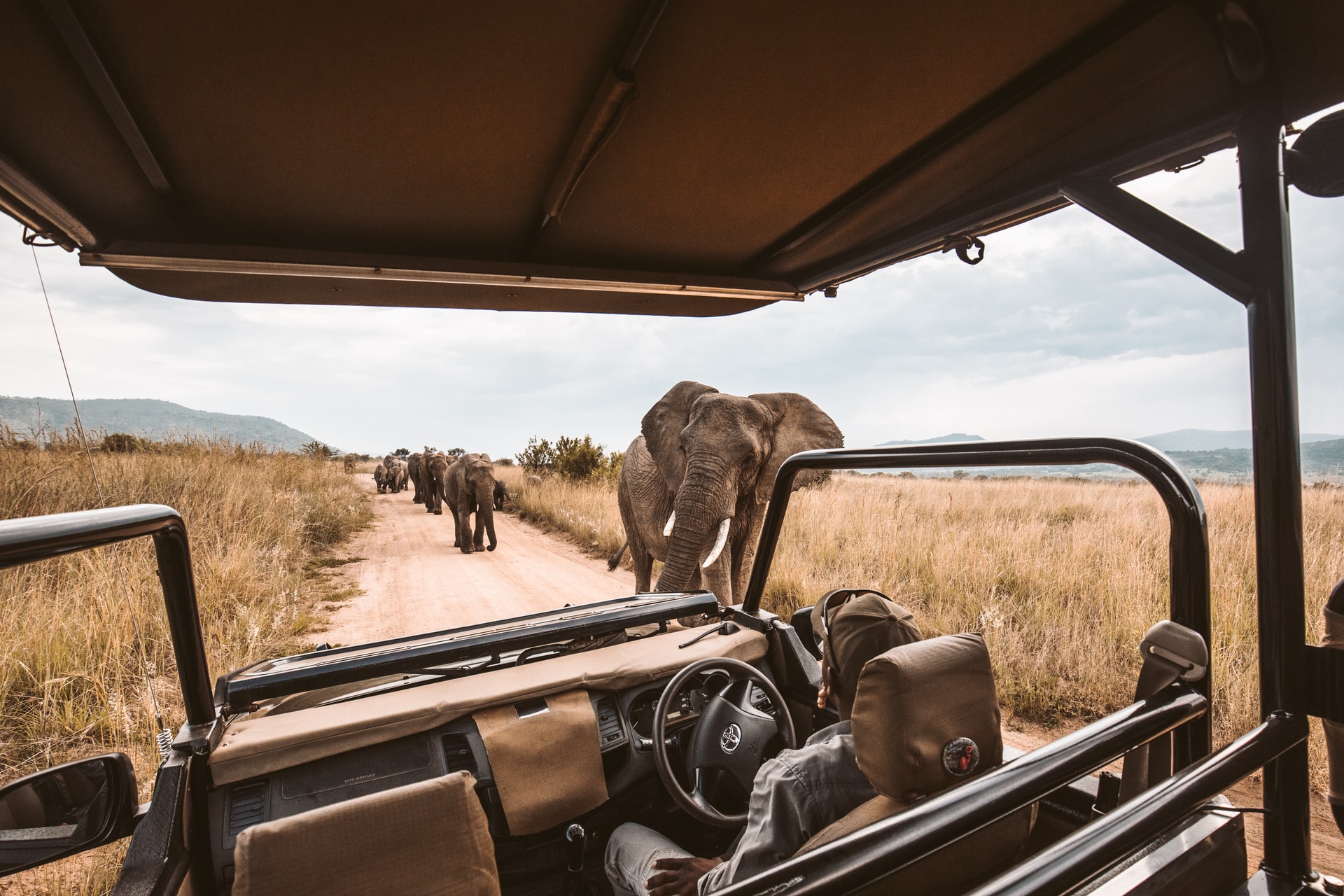 1. Pilanesberg Game Reserve
The Pilanesberg Game Reserve is located in the biodiverse transition zone between the Kalahari and the Lowveld, just a three-hour drive from Johannesburg. The reserve spans across a 550-kilometre area and is one of the most ecologically rich parks in South Africa. Here, you can witness the big five saunter amongst zebra, giraffe and more than 350 bird species. One of the country's top resorts, Sun City, is also nearby and is an ideal place to relax after a sunset game drive.
2. Madikwe Game Reserve
If you're looking for a luxury safari trip, look no further than Madikwe Game Reserve. A three-and-a-half hours' drive outside of Johannesburg will transport you to this piece of natural paradise which is home to the big five as well as 86 different mammal species. Madikwe Game Reserve also has a wide range of activities on offer, including a tented camp safari, ranger skills training, spa treatments and wellness classes.
3. Welgevonden Game Reserve
In the serene Waterberg district of Limpopo lies Welgevonden Game Reserve. This reserve is less than three hours north of Johannesburg and offers visitors an exclusive safari trip with the big five. To avoid overcrowding and ensure a peaceful environment for the wildlife, the park restricts the number of vehicles allowed into the park at any given time. San rock art tours are also available here.
4. Dinokeng Game Reserve
Dinokeng is just an hours' drive from Johannesburg, making it an ideal day trip for visitors or locals in the Gauteng region. Here, you can watch the big five roam in their natural habitat, while brown hyenas and wild dogs lurk in the distance. Book a boat or walking safari, or if you're feeling a bit adventurous, take to the skies on a hot-air balloon for a birds-eye-view of the South African bushveld.
5. Mabula Game Lodge
Mabula Game Lodge showcases some of the country's most beautiful flora and fauna. Among the big five, visitors can also see a variety of mammals, including honey badgers, red hartebeest and jackals, as well as otherworldly reptiles and insects. From getting lost in the night sky on a stargazing drive to horse riding tours, this lodge has plenty of adventures on offer to make the most out of this untamed landscape.
If you are travelling and including a bushveld trip as part of your itinerary, don't haul all your luggage around with you. With more than 50 stores nationwide, Stor-Age is the perfect place to store your extra baggage or belongings during a trip. Contact us at 0861 18 18 18 to find out more or get a quick and easy quote online.
Posted by Stor-Age Self Storage - 08 June 2021 | Adventure
Tags: gamereserve, naturereserve, wildlife, nature, southafrica, safari, travel, africa, lodge, gamedrive, weekendgetaway, bushholiday, africanholiday, bushexperience, bigfive, travel storage, storage, selfstorage