7 Years Of Septembers At Stor-Age
It seems that each September is quite an eventful month at Stor-Age, the past seven years of blog posts reflect some interesting stories about celebrities, charities, our five year birthday and a few new stores. Here is a quick overview of Stor-Age in September from 2009 to 2015.
2015
Stor-Age expands in Johannesburg with construction of Essexwold self storage facility.
"The site is located on Civin Drive with excellent exposure to the N3 Highway and is within close proximity to the Gillooly's Interchange, arguably the busiest interchange in the Southern Hemisphere. Stor-Age Essexwold will be within the catchment area of the surrounding residential suburbs of Senderwood, St Andrews, Edenvale and Bedfordview, as well as the commercial areas of Bedfordview."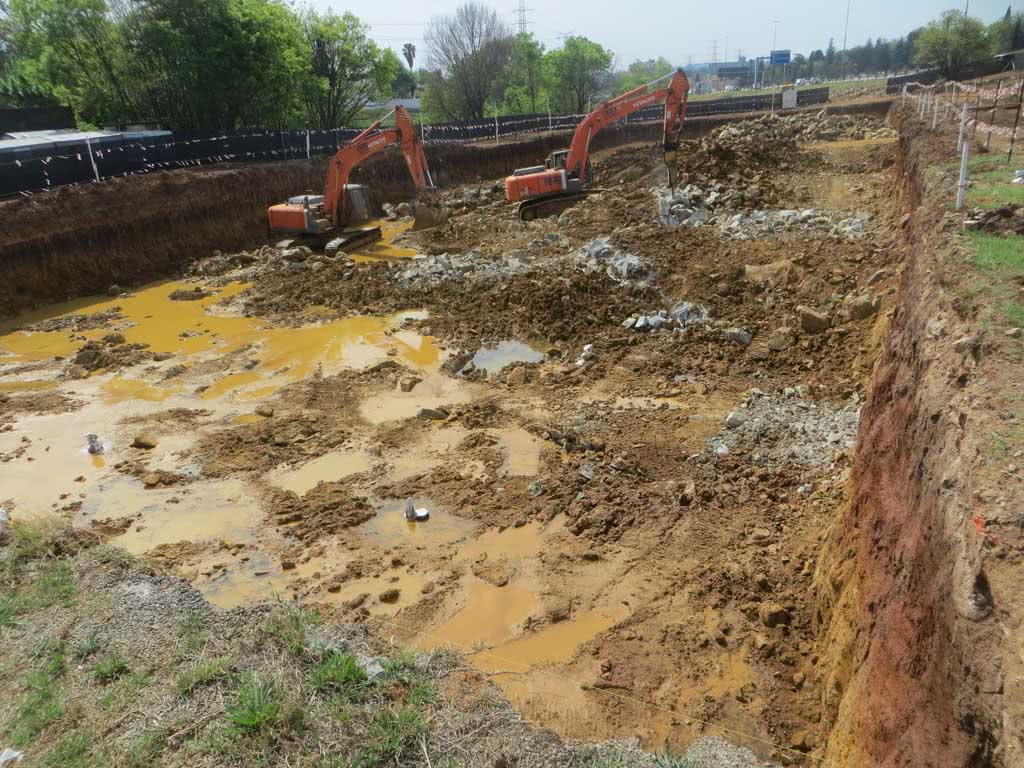 2014
Stor-Age announces opening of Brooklyn store in Pretoria
"The purpose-built
Stor-Age Brooklyn
is a modern, attractive, multi-storey self storage facility, offering upwards of 7 000 m² of self storage space and offering over 650 units ranging in size between 3 and 30 m². The facility provides ample parking and 24hr security, along with a modern, functional customer interface. The new store has excellent visibility to commuters accessing Brooklyn, Waterkloof, Hatfield and Sunnyside."
2013
Gary Bailey (Ex-Manchester United player and SuperSport presenter) uses Stor-Age Kempton Park
"Did you know that Gary paid his own way to Manchester in order to get a trial? The rest as they say is history as Gary went on to win two FA Cup medals. We are excited to have such a great South African sports example using our services and hope that he has a great stay with us."
2012
Request from local sports team has Stor-Age wondering what they are up to
"A surprising request from one of our local community sports clubs had us wondering what they were up to but we made a plan. Edgemead soccer club gave us a call and asked if they could get a rugby ball?! Now our game is self storage but we do know you don't need a rugby ball to play soccer. So we wanted to know what they were up to."
2011
Happy birthday, Stor-Age turns five and gives away a Wii
"Stor-Age turns five years old and to celebrate we are giving away some amazing prizes and self storage specials. To kick-off, you can win a
Nintendo Wii Mario Kart bundle
simply by leaving a birthday message on our Facebook wall."
2010
Prins family lose their home in fire and Stor-Age steps in to help
"It was a Saturday just like any when tragedy struck, Alicia Prins was in the kitchen making lunch when young Luke came through to say there was smoke, shortly after that the house was on fire and Alicia grabbed her family to escape outside."
2009
Stor-Age opens new store in Sea Point, Cape Town
"This is the first time that a self storage facility has been opened and developed in such a high end node in the country. The fit out was completed by Janus International, the largest manufacturer and supplier of self storage steel hallway systems and roll-up doors in the US."
Posted by Stor-Age Self Storage - 28 September 2015 | Take A Break