Construction Update: Self Storage Coming Soon
There are currently 28 operational Stor-Age stores around South Africa but that number is set to rise as there are many other stores currently under development. In just a short eight years Stor-Age has risen from one self storage facility to 28 operating stores, with plans to grow that portfolio to 33 in the short term. The 28 trading properties represents 196,000 m² of Gross Lettable Area (GLA) and our development pipeline consists of a further 79,000 m² of approved development bulk (GLA).
Stor-Age Self Storage Brooklyn in Pretoria under construction
We asked Brent Jones, our Construction Project Manager, to give us a quick rundown of how things are progressing with building our new self storage stores. "The construction division has been hard at work with the construction of five projects in four different provinces across South Africa. We are nearing completion on the following projects:
Stor-Age Brooklyn in Pretoria
Stor-Age Six Fountains in Pretoria
Stor-Age Mount Edgecombe in Durban
Stor-Age Kempton Park Phase 2 in Gauteng
Stor-Age Pinehurst Phase 2 in Cape Town
Stor-Age Self Storage Kempton Park in Johannesburg under construction
All eight of our acquisition properties in Pretoria are also in the completion stages of being renovated to fit our brand standards. With our construction head office in Cape Town we have had to overcome the following challenges:
Finding suppliers and sub-contractors around South Africa who we could rely on and who would abide by our standards of quality and time constraints
Issuing all drawings, specifications and instructions to all project parties remotely
Managing design changes remotely
With our competent and dedicated contracts managers hard at work, we are extremely pleased at the progress and quality of our projects and wish to thank them for the role they play in completing these projects on time and to an exceptional quality."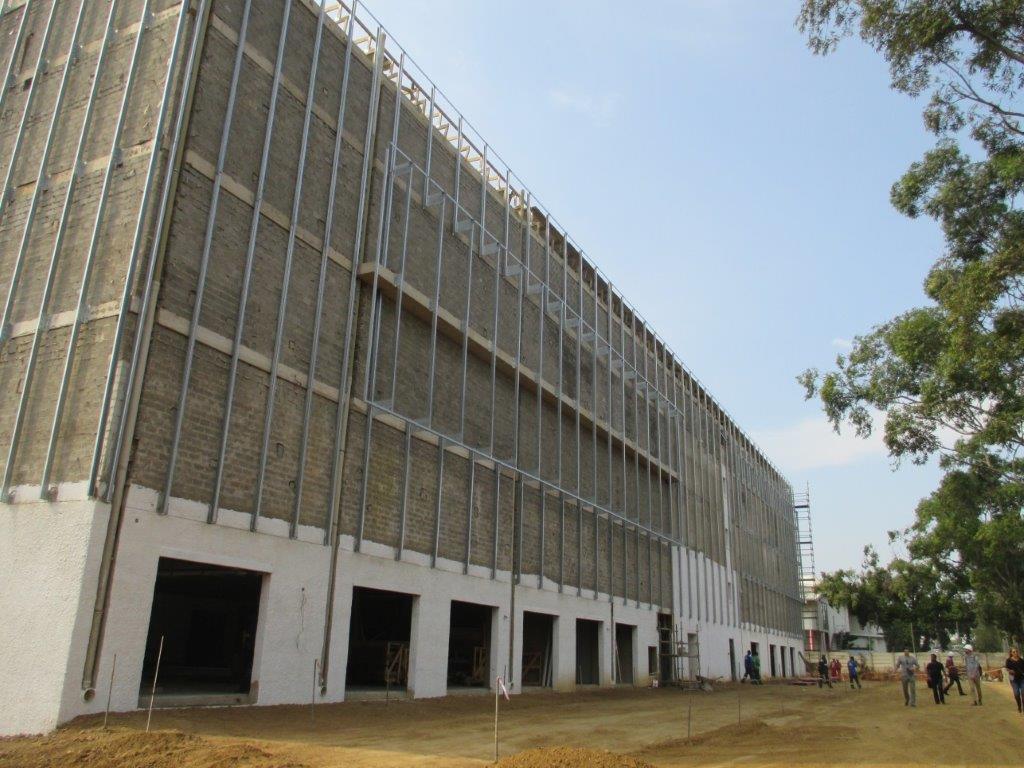 Stor-Age Self Storage Mount Edgecombe in Durban under construction
The establishment of these new stores serves to further cement Stor-Age's position as the leader in the self storage market. We are also delighted to be opening our first Durban based self storage facility in Mount Edgecombe. This significance of adding this facility in the Durban market is that it establishes a truly national footprint for Stor-Age in the South African self storage market. Another first by Stor-Age.
Stor-Age Self Storage Six Fountains in Pretoria under construction
Visit The
Stor-Age Self Storage Investor Relations
page for more information.
Posted by Stor-Age Self Storage - 01 September 2014 | New Stores