5 Creative Upcycling Ideas to Declutter the Home
There are plenty of tips online that will help you work through the process of decluttering guiding you on how to choose what to donate, put in storage and throw out. Decluttering is also an opportunity to be creative and have some DIY fun.
Here are a few unique and quirky ideas that you can try on a few boring household items. Instead of throwing them out, you can upcycle them and give them a second chance.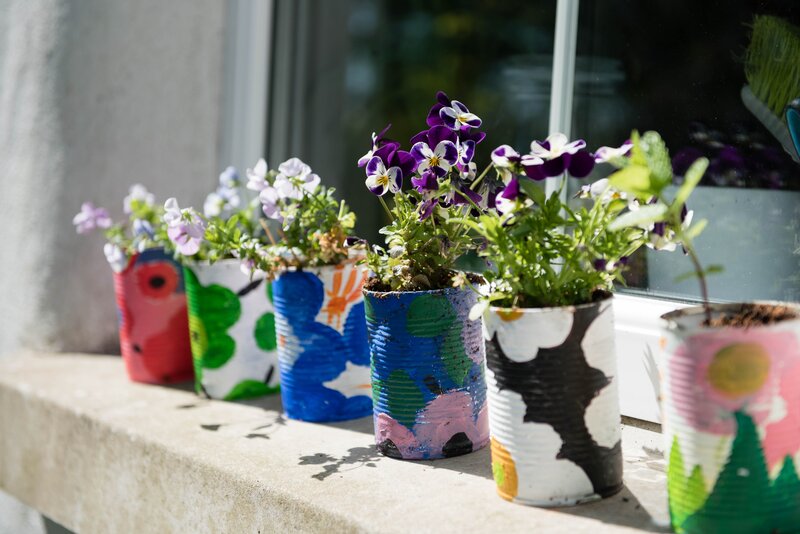 Transform toilet paper rolls into an organiser
Instead of wasting the empty cardboard rolls, you can place them vertically into a box and use them as storage compartments for odds and ends such as electrical cords, paper clips and elastic bands. A quick search online will bring up plenty of ideas.
Turn tin cans into pretty pot plants
Instead of throwing out empty cans, you can wash them out, add a touch of paint and fill them with soil and plants. You can also drill holes in the cans and place candles inside, transforming them into lanterns. You can also get creative with wrapping them.
Bricks can become planters
If you've done any renovations or building recently, you will have noticed old bricks and cinder blocks laying around creating a cluttered mess. If you have leftover bricks, you can place them neatly along the wall and fill the gaps with soil and plants.
Did you know you can transform broom bristles into a stationery organiser?
Brooms don't last forever. When they've reached their end, there are fun ways to upcycle your old brooms and transform them into a stationery organiser. Simply give the bristles a clean, cut off the handle and turn the head upside down. The bristles create the perfect spot to place pens and pencils in an upright position. You could also paint the bristles to give them some creative flair. Try it for yourself!
Turn tennis rackets into mirrors
When children grow up and leave the home they normally leave behind all of their sports equipment that they no longer need. This can include tennis rackets, flippers and hockey sticks. Why not transform these old tennis rackets into mirrors? Take out the netting and fit a pre-cut mirror inside the frame.
Do you have any other creative ideas on how to upcycle items in the home?
While decluttering your home, you'll realise that there are some items that you're not willing to give up quite yet. We offer safe and secure storage units across South Africa for your personal storage needs. Call us at 0861 18 18 18 to find out more about our storage solutions. You can also get a quick and easy quote online.
Posted by Stor-Age Self Storage - 26 January 2021 | Tips And Hints