DIY decorations for the festive season
Ah, the festive season; a joyous time when homes around the world warm up with delicious home-cooked meals, fun passion projects and evenings spent giggling with family and friends. While there's nothing better than adorning your home in elegant and tasteful decorations, store-bought ornaments are not only costly to your bank account but to the planet. With more time on your hands, why not upcycle items around the house and create a home that's warm, welcoming and kind to the earth?
Throw on your overhauls, invite the family over and DIY some dreamy festive decorations with these fantastic ideas.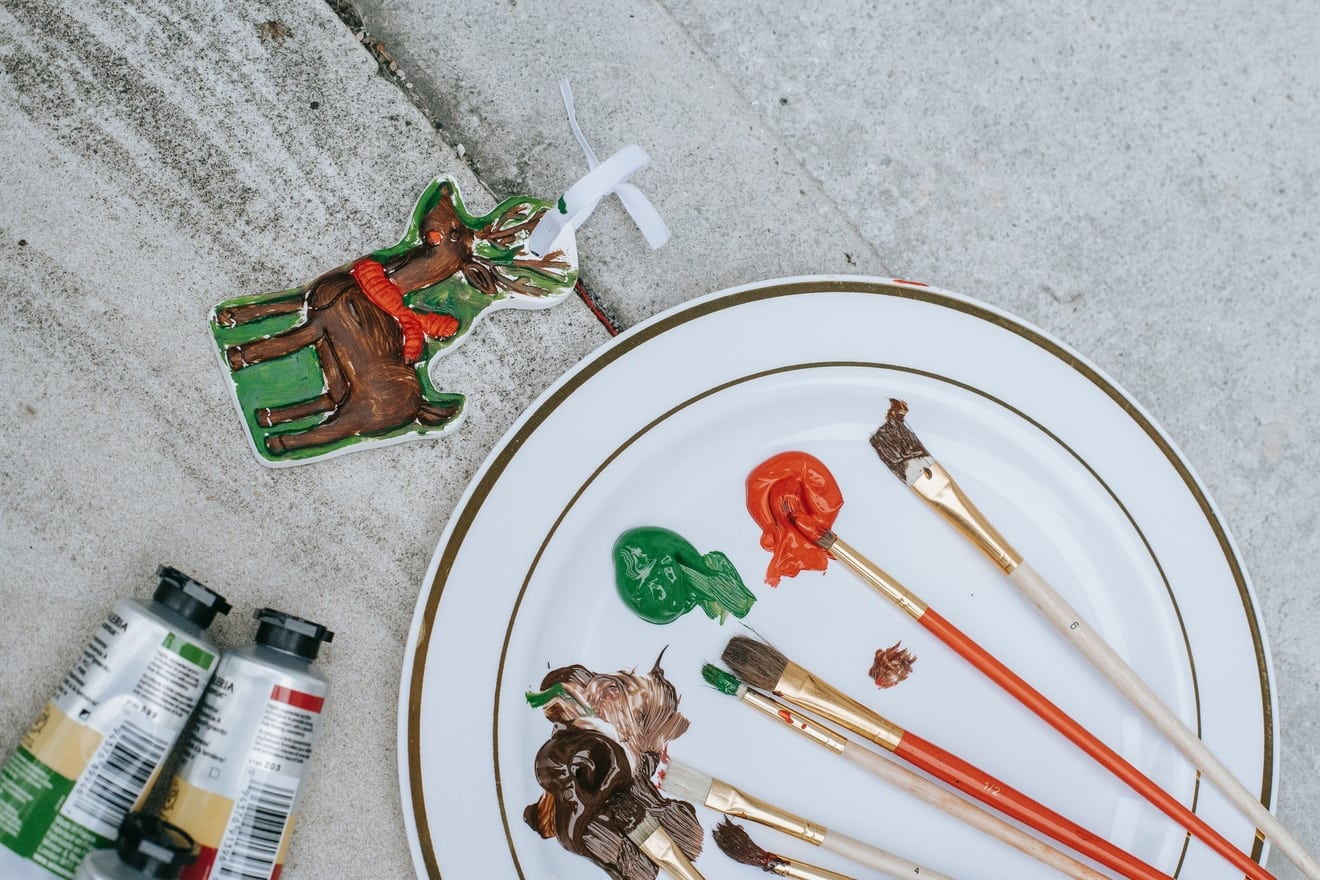 1. Coffee filter garland
If you start your day with a creamy cup of coffee, then you'll have plenty of materials for this fun DIY hack. Rather than throw away your coffee filters, repurpose the naturally dyed paper into rustic flower garlands. All you need to do is collect a few dozen used coffee filters and leave them in the sun to air dry. Once dry, thread a string through the centre and scrunch them up until they resemble a festive garland for your fireplace or stairwell.
2. Copper pipe candle holders
Whether you've recently repaired a leak or have a few old pipes lying around, copper or brass piping make beautiful candle holders! Not only are they the perfect size for candles, but they are incredibly easy to assemble. Simply join a few different pipes into a shape you like and use the homespun candle holder at your dinner party to set the mood and spark conversation.
3. Upcycled glass jar planters
Glass jars or bottles are another household item that perpetually piles up over time. If you're like us and hate throwing things away, then you'll most likely have a cupboard full of empty glass containers you don't quite know what to do with. However, with a little bit of paint and creativity, these pieces of trash can become a fun and personalised planter that sustains new life.
4. Paper fan banners
As kids, we all delicately folded paper into a thin strip, before opening it up into a stylish paper fan like royalty! By using this same method, you can create a striking banner that embellishes your home with colour and cheerfulness. Get the kids to sketch patterns of their choice and simply glue the final creations onto a thick piece of string.
5. Painted leaf portraits
Nature is a bountiful source of creativity! With just a leaf, you can create a breathtaking portrait of the season and bring a piece of the outdoors in. Forage in your garden or a nearby forest for honey-hued leaves that have fallen or striking flowers and press them into a book. Once they've dried, you can paint a fun pattern and arrange them in an old picture frame.

If you're looking for a safe and secure self storage facility to store your seasonal decorations or free up space at home, Stor-Age is the ideal solution! We offer flexible contracts, a variety of unit sizes and a van hire service so you can store all your belongings with ease. Contact us at 0861 18 18 18 to find out more or get a quick and easy quote online.
Posted by Stor-Age Self Storage - 21 December 2021 | Tips And Hints