Ecorbit: Building transformational medical solutions in South Africa
When the COVID-19 pandemic surged across South Africa, many businesses were forced to close their doors and suspend operations indefinitely. With little knowledge of risk management or how to create a safe working environment for their employees and customers, they turned to Ecorbit, a group of local innovators specialising in complex medical supply chain solutions.
Ecorbit was founded in 2015 by Katekani Ngobeni to make complex supply chain projects simple and medical supplies accessible to all those in need. Today, the company is one of the leading suppliers of quality and application-specific personal protective equipment, helping hundreds of businesses in South Africa overcome the challenges presented by the pandemic.
We met up with Katekani at her Stor-Age unit in Brooklyn to find out a bit more about Ecorbit and how their business is transforming medical solutions in South Africa and beyond.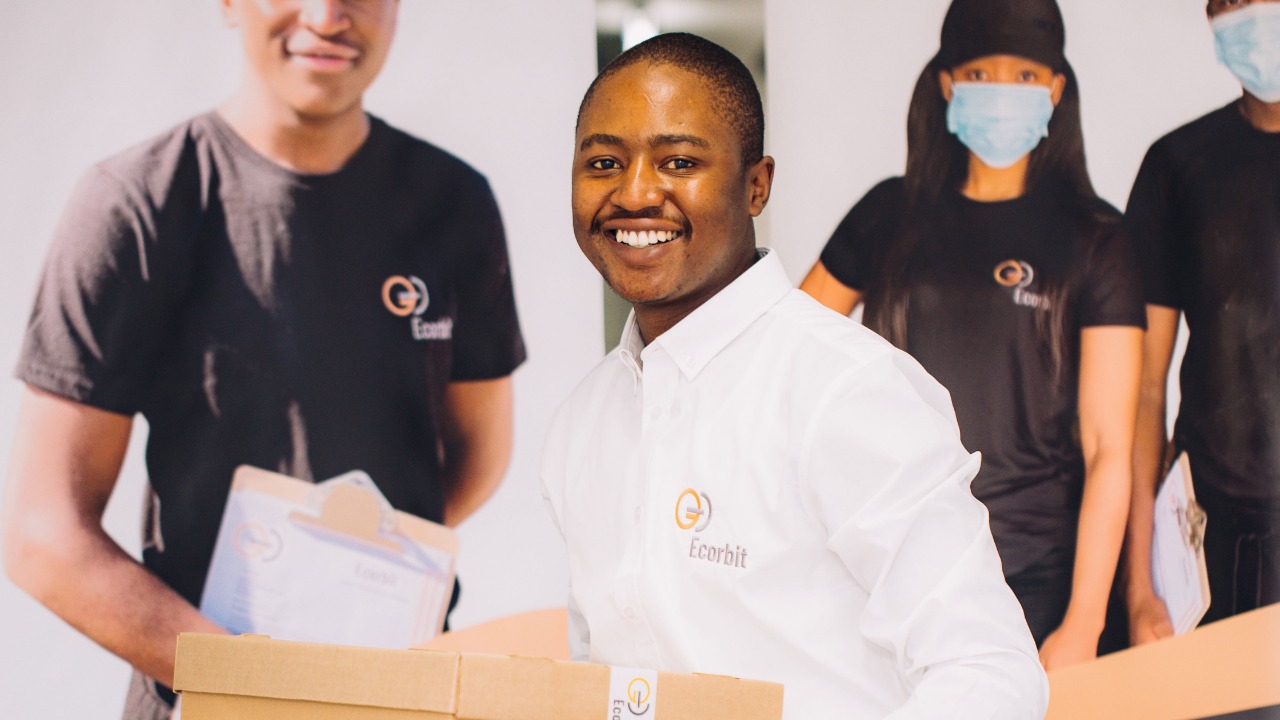 Could you tell us about Ecorbit and what the business specialises in?
The core of our business is the healthcare sector. It was established in 2015 and we deal solely with medical supplies, we also do healthcare consulting with our qualified team of practitioners.
How did the pandemic impact your business?
COVID-19 impacted our business in a positive way. Just like everyone else, we were not prepared for it, but because of the expertise that we have in our organisation, we were perfectly positioned for the pandemic.
We saw more people reach out to us for consulting services to guide their organisations and to create a safe working environment, not just in the healthcare sector. During the pandemic, we found ourselves working with embassies for example because they work with a lot of foreign clients. We helped them develop a proper management plan and conducted risk assessments to ensure their working environment was safe during this time.
Starting a business is never easy, especially in the medical industry. What challenges did you encounter and how did your team overcome them?
The biggest challenge that we had to overcome was finding capital for big orders. We need funds to operate and if we receive an order, we have to make sure it's delivered in a very short turn-around time because we work with medical supplies.
In such situations, we found ourselves having to go to banks to loan money. This was very stressful but I always managed to secure the funding so that we could deliver on-time and my business didn't have to suffer.
How has Stor-Age benefited your business?
Stor-Age has been a lifesaver – that one I can tell you! We had one of our biggest orders recently that required us to retain some of the stock for the client. As we didn't have enough space on our premises, we contacted Stor-Age and they gave us very professional service.
We also had to bring the client to the facility to do an inspection and make sure that they were happy, and they were exceptionally impressed. In that regard, they've made my business run so smoothly. If we did not have Stor-Age, I think our business could have suffered a great loss.
Are there any expansion plans for Ecorbit?
In the next 5 years, we hope to branch out into the mining industry and not only focus on the health sector. I also have a great passion for working with young girls and women, so I personally would like to start an NGO that helps young girls and women with development issues.
Whether you need quality medical supplies or professional clinical consultancy, Ecorbit offers specialist services to ensure the smooth and safe running of your business. Visit their website to find out more about their innovative solutions.
Do you have a business story that you would like us to hear about? Send us a message on Instagram, Facebook or LinkedIn to be part of our Local Business Spotlight campaign. You can also email us on feedback@stor-age.co.za.
Posted by Stor-Age Self Storage - 25 February 2022 | SME