Five fun ways to decorate your table this festive season
This year the festive season is expected to be slightly different as we take care to follow the guidelines of social distancing. The home will be a central place of relaxation with everyday activities, such as eating, becoming a bonding experience.
One of the ways to enjoy the festive season summer responsibly is to decorate your dinner table and create a space that is festive. Here are some fun ways to get started.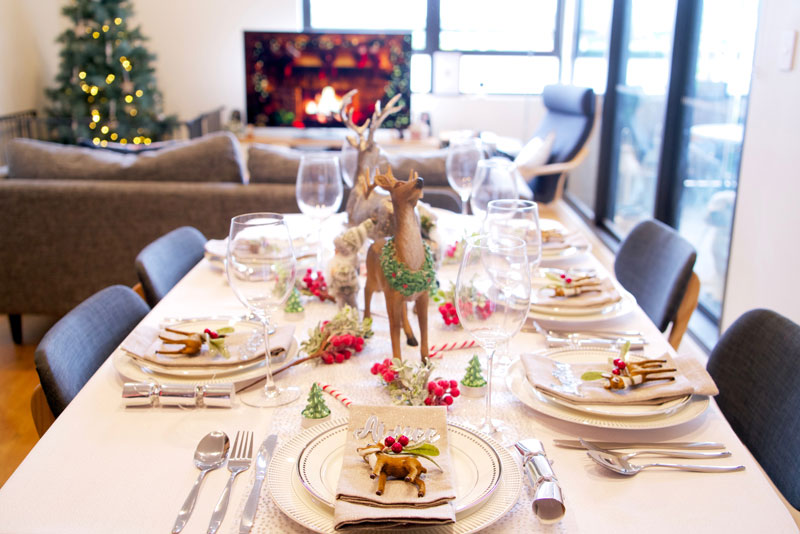 Get creative with a centrepiece
Sometimes you just need a bold centrepiece to introduce a wow-factor to your dinner table. Use your imagination to add a striking floral arrangement, a collection of candles or DIY pieces to the middle of your table. This could be a fun project for the kids as you can task them with making something festive. Consider a centrepiece that isn't too big though so you can still have a conversation with the person opposite you!
Venture into your garden and explore what possible table-setting elements you can find outside. From beautiful branches to blooming flowers and sweet-smelling pines, a little bit of natural beauty can do wonders to a dinner table.
If you're preparing the dinner table during the festive season, then take the opportunity to add a jolly flair. Put out strings of tinsel, place coloured baubles in a glass vase or coordinate your colours to the festive season.
Make your family (and guests) feel extra special by making an effort to personalise the seating arrangement. Have fun making crafty name cards and add little trinkets to their seating that shares a bit of their personality. You can even turn this into an icebreaker or conversation starter.
These are just a few ways to add a bit of personality to your dinner table. With many people spending a lot more time at home during 2020, the dinner table has become a space worth investing in.
If you need a place to store your extra decorations, tableware and household goods when not in use, then you can get a quote for our conveniently located storage units. We offer a variety of different-sized units with flexible lease agreements, making household decor a fun hobby to enjoy.
Posted by Stor-Age Self Storage - 08 December 2020 | Tips And Hints