How the ShadowBall is changing the game of rugby
When a road ends, innovation begins. Gary Crookes is part of a small number of individuals who forged their purpose from a seemingly unsolvable problem. After realising that rugby players were unable to practice certain elements of the game without a partner, Gary began developing a ball that would change the game forever. Today, the ShadowBall is reshaping how rugby players train around the world.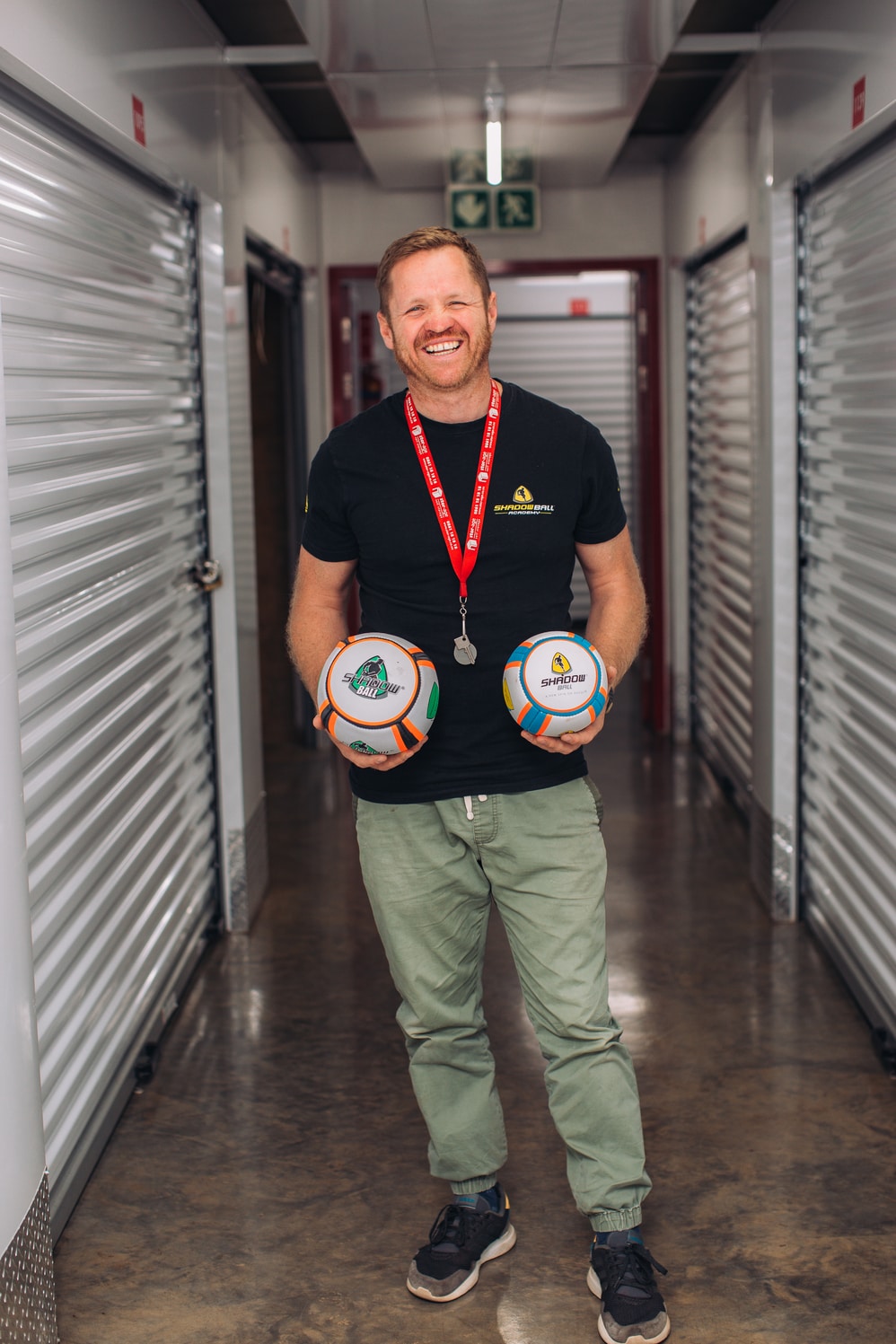 Sport has always played a significant role in leading and developing our youth. Many professional players today owe their success to hours spent practising alone against a wall or in a field as a kid. However, rugby is one sport that doesn't allow solo practice. Sure, you can kick and run by yourself, but when it comes to developing the skills of passing and catching, you need someone alongside you. Determined to change that, Gary Grookes began researching how he could revolutionise rugby training. After plenty of trial and error, Gary created the ShadowBall in 2013, introducing the first-ever rugby ball for solo skills practice.
While traditional rugby balls are shaped for quick and accurate passing, the ShadowBall's smart and simple design meant that players could now practice essential throwing, passing and receiving skills without a partner. "What makes the shadow ball unique is that it's got a flat end which allows it to bounce off any wall and come back to the passer or catcher," Gary says. The high-quality product is also developed in South Africa and comes in a variety of sizes to suit each player's level.
Since the product kicked off, it has become a popular training aid in schools as well as professional teams like the Springboks, All Blacks and the Stormers. Gary and his team also run The ShadowBall Academy, a leading ball skills development programme designed to improve passing skills, accuracy and confidence in young players. "We found that at the time of releasing the ball there wasn't a lot of knowledge about how to increase individual skill, so we've established an academy that provides skills training aids as well as technology and programmes," he says.
With the demand for the ShadowBall increasing in schools and clubs around the country, Gary and his team sought out the services of Stor-Age Brooklyn to safely store their stock. "The biggest advantage of a service like Stor-Age is that it gives you the flexibility to change the amount of space you require," he says. "They've also got multiple locations if you'd like to scale and open up in different cities, and I enjoy the fact that they don't require long-term leases as it really cuts out some of the risks, making it easier to grow."
Despite making a mark in the country, Gary aims to spread his reach across Africa and beyond. "Our goal is to develop a global brand with an international skills challenge running on all continents," he says. To find out more about ShadowBall and their innovative products and programmes, check out their website or read their top entrepreneurial tips on our blog. You can also purchase a ShadowBall from their website or your local Sportsmans Warehouse.
Do you have a business story that you would like us to hear about? Send us a message on Instagram, Facebook or LinkedIn to be part of our Local Business Spotlight campaign. You can also email feedback@stor-age.co.za.
Posted by Stor-Age Self Storage - 15 October 2021 | SME