How to create a yoga studio at home
If you struggle to stick to a workout schedule, never seem to have enough time to make it to the gym, or feel the physical effects of too much office pressure, yoga is your solution.
Yoga is a great way to get in touch with your body and mind, clear your head and relieve stress. It offers a range of health benefits, making it an ideal workout for anyone looking to stay physically and mentally healthy and fit. Yet, if you don't have time to make it to the gym or yoga class every day, clearing out a small section in your home is a great way to get started. In honour of International Day of Yoga on 21 June, we look at how to create a yoga studio at home.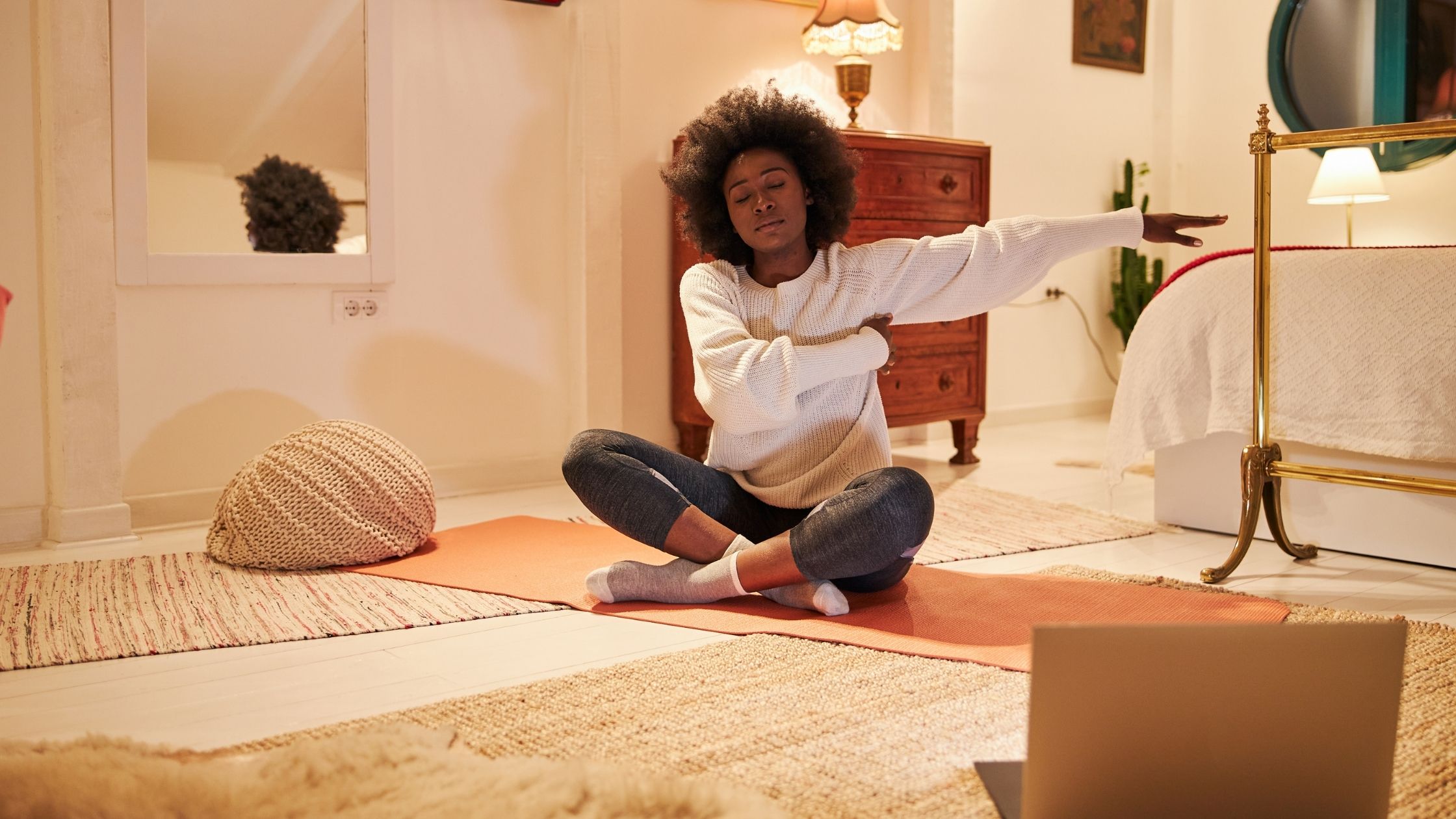 Declutter your space
Start by decluttering your chosen space so that you will have a clear area to work in. It might mean moving furniture out of the way, removing unnecessary items from shelves or cabinets, and clearing any decorations off the walls.
Set the tone
Next, choose your decor. Calming colours will help you feel more relaxed and reduce any stress or anxiety negatively affecting you. Consider adding a long mirror to help you correct your form and some greenery. Fun fact - plants can improve your breathing and enhance your mood by reducing your blood pressure and heart rate.
Consider your equipment
Consider what equipment you need for your yoga studio. Depending on your budget and level of experience, you might need a range of equipment, including yoga mats, blocks and straps, balance balls, and even weights.
Indulge your senses
Don't forget to add some finishing touches to help you relax and get into the yoga mindset. Soothing music and pleasant aromatherapy can work wonders in a home yoga studio. Light some candles or incense, put on some calming music, and let the stress melt away.
Create a schedule
Setting aside time each day to practice your yoga is essential for success. When starting out, choose a few simple poses and work up to more advanced poses as you progress with your workout schedule. Include some breathing exercises and meditation in your routine as well. Focused breathing will help improve circulation, manage stress and anxiety
With Stor-Age, freeing up room for your home yoga studio is a breeze. With affordable self storage units available in over 40 sizes, you can easily store extra household goodies and free up space at home. For more information, give us a call on 0861 18 18 18, pop into any of our facilities or get an easy quote online.
Posted by Stor-Age Self Storage - 21 June 2022 | Tips And Hints