How to keep inventory in a micro-warehouse
When it comes to starting a business, the reality is that you can start one from pretty much anywhere, even home. However, when your budding startup begins to grow and you need a bigger workspace without the hefty overheads, it's time to turn to micro-warehousing.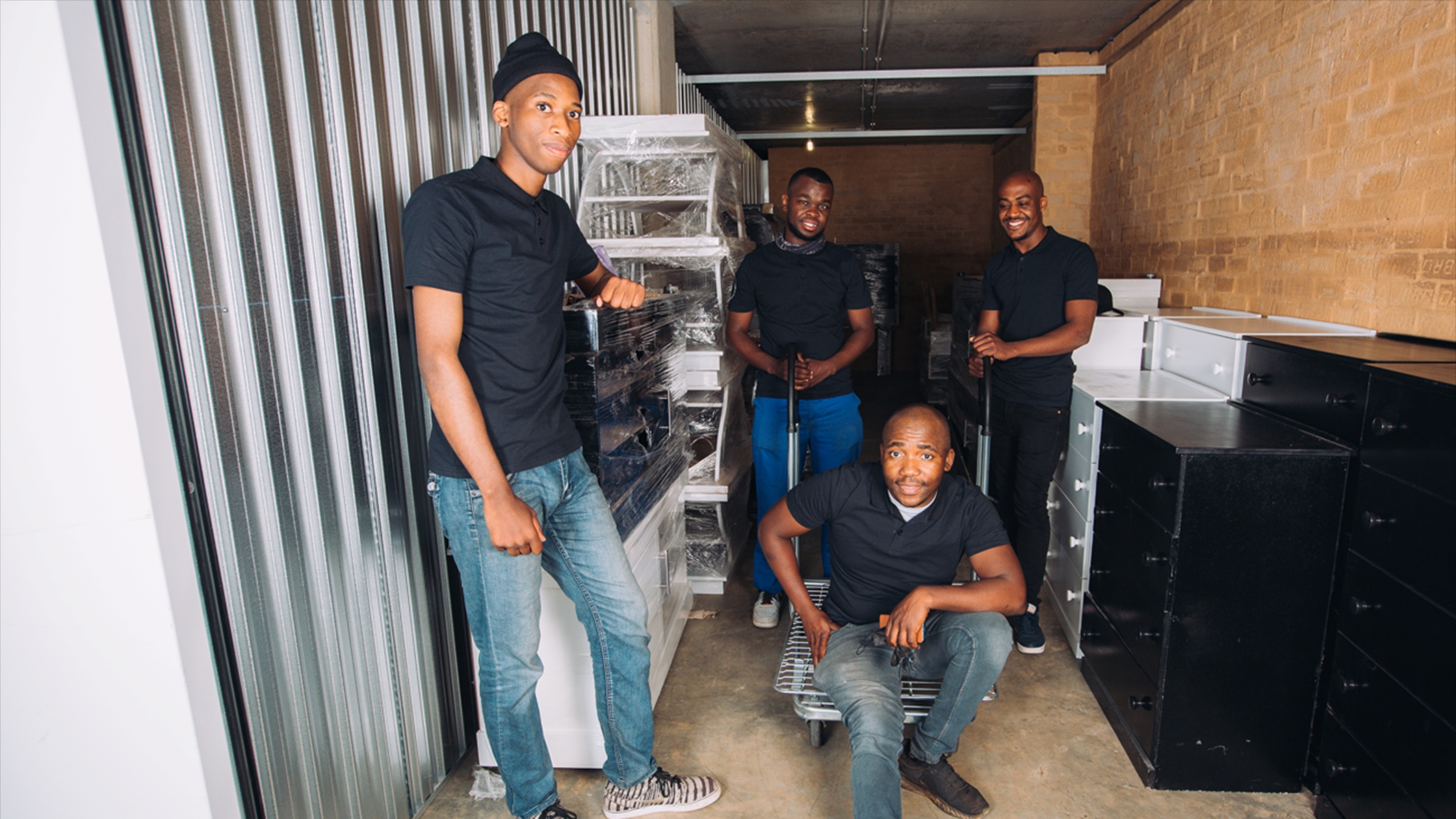 Don't just think space, think possibilities.
Micro-warehousing is the ultimate combination of storage and office space, designed to help startup companies grow their business with ease. With a variety of enhancements available, including power, lighting and internet*, you can create a bespoke workspace unique to your needs.
To help get you started, we look at the best way to store inventory in a micro-warehouse.
Create a workflow
Micro-warehousing allows you to create a storage space right next to your desk area, which means that establishing and implementing an effective workflow is vital. Thanks to our bespoke enhancements, you can design your unit floor plan to be fluid, efficient and space-saving.
Manage your space
While micro-warehousing does offer more room, you don't want to pay for wasted space. By investing in shelves or garment racks, you can make better use of the vertical space available, leaving the floor free to make clear aisles and facilitate easier movement from receiving inventory to picking, packing and dispatching.
Keep it organised and labelled
A thought-out organisational system and clear labels can help cut down on wasted time trying to find items as you pack an order. It may be quicker to squeeze new inventory into any free space, but this will become chaotic the busier you get. Your organisational system can be anything that works for you, but ensure that you and other staff stick to it!
At Stor-Age, our micro-warehousing units are fully temperature-controlled, offering business owners peace of mind to store almost anything. With units ranging as small as 9sqm to as large as you need, a flexible month-to-month rental arrangement and various enhancements at your disposal, creating a bespoke workspace has never been easier!
For more information on micro-warehousing or to discuss your unique workspace requirements, please contact us on 0861 18 18 18 or give us your details below and we'll handle the rest.
*Please note that while micro-warehousing is only currently available at our Sunninghill facility, it can be arranged at other facilities upon request.


Posted by Stor-Age Self Storage - 10 June 2022 | Tips And Hints