How to store seasonal clothes
It's that time of the year again! The days are getting longer, sunblock is suddenly a necessity and our winter clothes are going back into hibernation. With spring coming to an end and summer only a few months away, it's time to begin the bi-annual seasonal clothes swap-out. As many of us have cupboards bursting with boots, poofy jackets and jeans, it can be daunting to decide where to start. So, the Stor-Age team has banded together to come up with 5 smart ways to store your seasonal clothes, even in the smallest of spaces.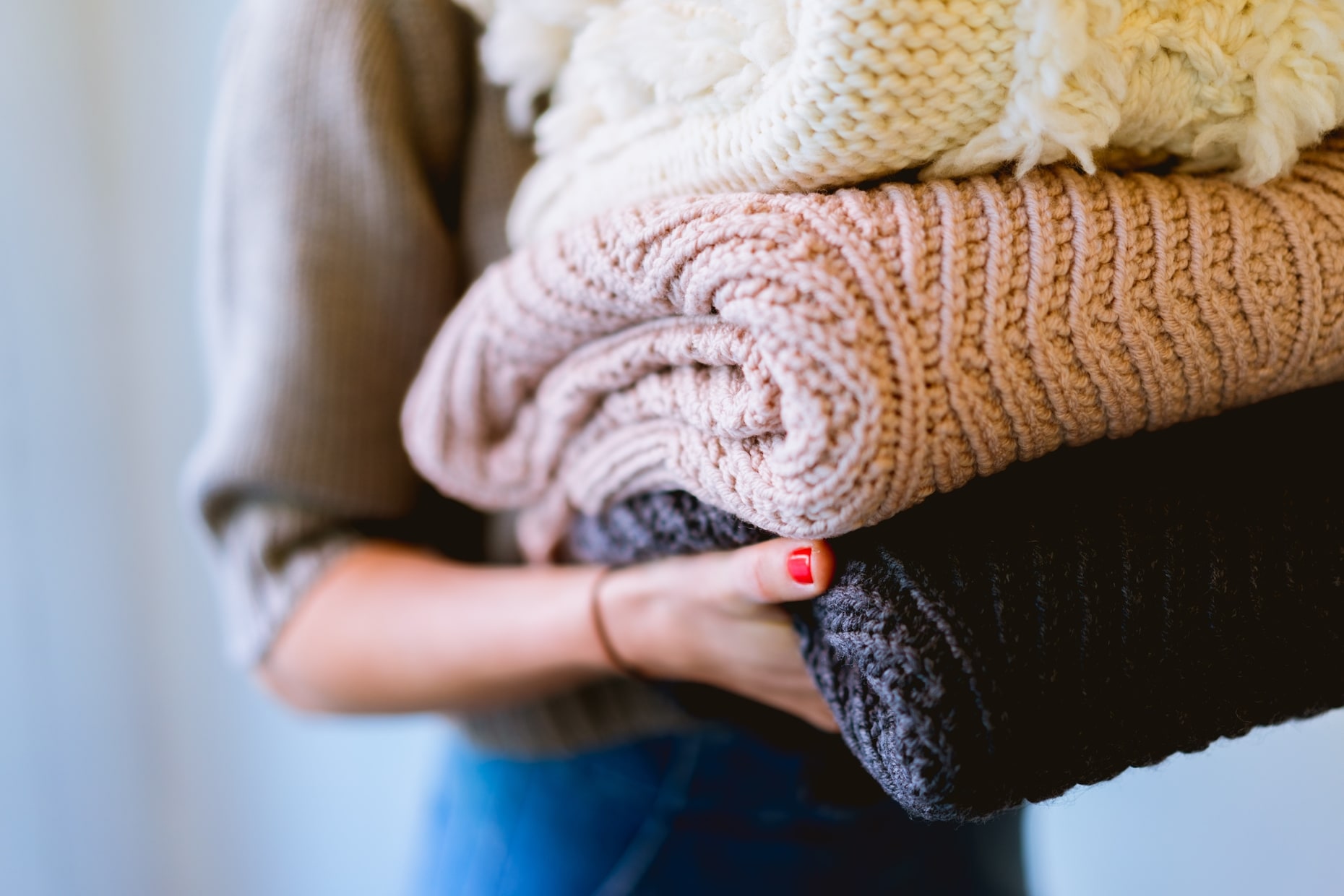 1. Give them a good wash
The rule of thumb for packing away clothes for a long period of time is to always clean them properly first. After you've washed your clothes, be sure to dry them properly as well. Any stains, odours or moisture left behind will only damage your garments further and attract insects from around the neighbourhood for a mid-night feast!
2. Calm the chaos with containers
Containers and storage bins are ideal for storing clothes throughout the seasons. Air-tight and cool, they help protect your clothes from pesky critters and unwanted moisture. When packing your clothes into a container or storage bin, leave a little space for air to flow. This will allow thick jackets to stay fresh and crisp for months.
3. Protect against moisture and moths
Moisture and moths are your two worst enemies when storing clothes. Small and seemingly harmless, they can creep in undetected and wreak havoc on your wardrobe. While using mothballs is a common way to deter these insects, it's not always the best. The pesticide is harmful to pets and children, so it's advised to use a more natural deterrent like cedar blocks or cedar scented sachets. Another top tip is to wrap your clothes in acid-free tissue paper and seal your storage containers tightly to protect against moisture.
4. Store in a cool, dry place
If you have a small living space, finding an empty place to store your clothes can be a serious challenge. While it might not seem like it at first, there are plenty of places to store your clothes, you just need to get creative with your space. This could be adding a shelf above your closet, freeing up space under your bed or even packing away clothes in old suitcases.
5. Save space and use self storage
If you've tried to free up space but are still coming up short, then it might be best to store your seasonal clothes in a self storage facility nearby. The lock-up-and-go units are easy to access, come in a wide range of sizes and are ideally located in the centre of residential areas, making them the perfect extension of your closest.
If you're looking for a safe and secure self storage facility to use as a second closet, Stor-Age is the ideal solution. We offer flexible contracts, a variety of unit sizes and a van hire service so you can store all your belongings with ease. Contact us at 0861 18 18 18 to find out more or get a quick and easy quote online.


Posted by Stor-Age Self Storage - 19 October 2021 | Tips And Hints