How you can use micro-warehousing as a personal workspace
Are you looking for a new and innovative way to work? Look no further because micro-warehousing is the perfect solution for you.
Our micro-warehousing units provide business and commercial clients with the rare opportunity to create a personal workspace that is bespoke to their needs and business requirements. With unit options ranging from our standard, pre-built or custom-built units - there is a unit perfect for your business needs.
If you're ready to work, keep reading because we break down how you can use micro-warehousing as your new personal workspace.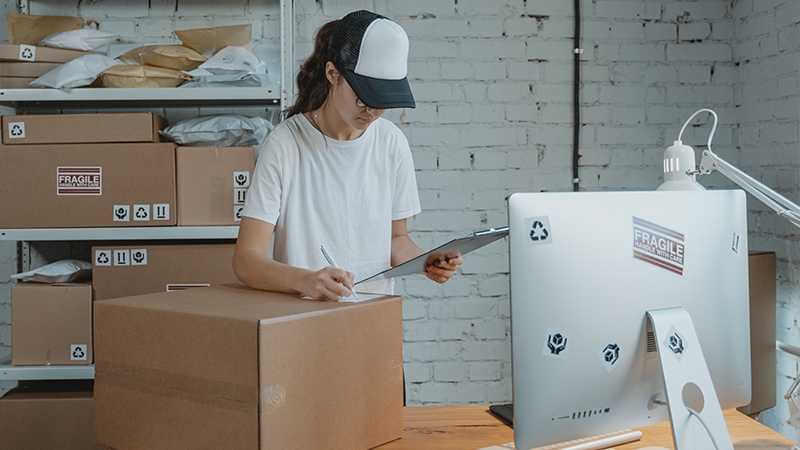 Designed for work
Unlike traditional self storage units, micro-warehousing units are purpose-built as office spaces, complete with all the necessary amenities. That means you can tailor your unit to your specific needs, whether you need a place to manage inventory, pick, pack and dispatch orders, or a quiet spot to get some paperwork done.
Base of operations
While self storage units are excellent for storing inventory, they are not designed for active use. Thanks to a selection of enhancements, you can customise your workspace with all the office amenities needed to work with ease day or night. Between lighting, plug points, internet connectivity, air-conditioning, and more, you can create a cost-effective base of operations to grow your business.
Prime location
Stor-Age boasts more than 50 centrally-located facilities nationwide, and micro-warehousing can be arranged at any of our facilities upon request. That means you can create a personalised workspace at a location that is close to your inventory, customers and employees, which can save you time and money down the road.
Enhanced security measures
Depending on the unit selected, your security measures could include individually alarmed units, burglar bars, additional fire prevention enhancements and enhanced on-site security. Thanks to our world-class security measures, micro-warehousing provides a safe and secure environment, allowing businesses to focus on their core activities, safe in the knowledge that their belongings are secure.
Our team are experts in self storage and flexible office space, so you can be sure that you're getting the best possible service. With a range of features that are tailored specifically for your needs, micro-warehousing provides everything you need for a one-of-a-kind workspace right at your fingertips.
For more information on micro-warehousing or to discuss your unique workspace requirements, please contact us on 0861 18 18 18 or give us your details below and we'll handle the rest.
*Please note that while micro-warehousing is only currently available at our Sunninghill facility, it can be arranged at other facilities upon request.


Posted by Stor-Age Self Storage - 17 June 2022 | Tips And Hints