Linen & Glass: Meet the charismatic owner elevating bath and body retailing
When it comes to our comfort, less is definitely not more. From comfortable pyjamas to snuggly loungewear, diffusers, sweet-smelling candles, and more, there is no such thing as being too comfortable. After building an impressive career in the major retail industry, Trevor Vroom and his wife Carol started Linen & Glass to provide women with exclusive and unique bath and body items from international and local brands at an affordable rate.
We recently caught up with Trevor at his Stor-Age unit in Tokai to learn more about Linen & Glass. This is what he had to say.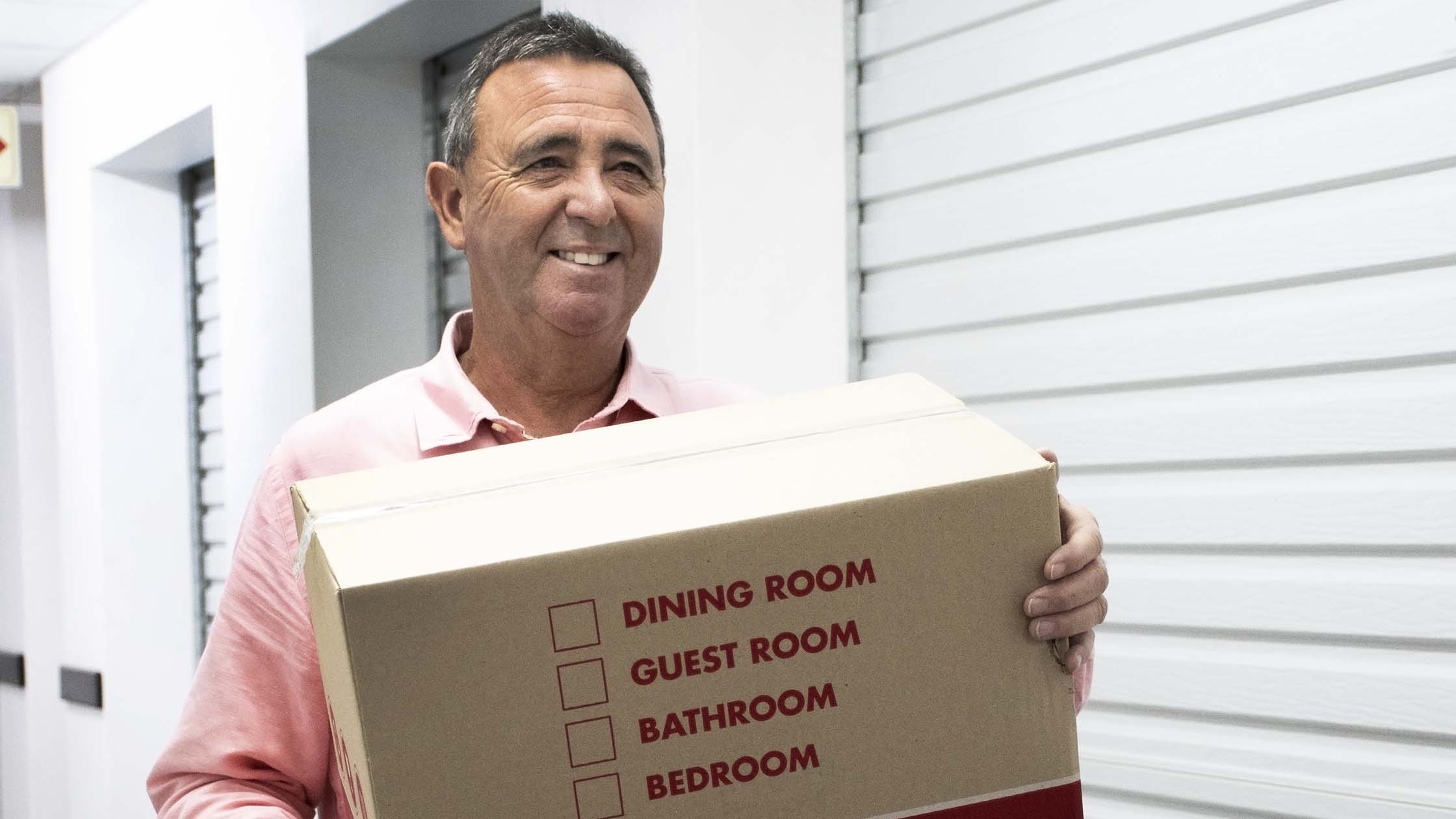 Can you tell us a bit about yourself and your company?
My name is Trevor Vroom, and my wife, Carol and I own a business called Linen & Glass. I started my working career in major retail before going out on my own, and now I'm back to being a retailer and working for my wife - the best combination! Carol looks after merchandising, managing the staff and range selection. I do all the backroom duties, including accounting, marketing and supplier negotiations. We're quite a team.
Linen & Glass is a bath and body store, and we cater an extensive range of ladies' sleepwear, gowns and other comfort items. We also have a wide range of toiletries, diffusers, candles, and other items designed to make your home beautiful. We currently have a branch in Constantia Shopping Centre and another in Gardens Shopping Centre in Cape Town.
What makes Linen & Glass unique?
When we bought Linen & Glass in 2005, it was a bric-a-brac type of store. However, we have refined it over the years and are now probably the biggest independent ladies sleepwear range retailer in Cape Town.
We stock imported brands, like Lothantique and Charlotte Rhys, that are exclusive to us, and that's one reason we've been able to survive. Stocking beautiful top-quality items from local and international brands that people can't get anywhere else helps keep us unique.
How did COVID-19 affect your business?
It's been quite tough because we rely on international tourists. Luckily, we have a substantial online presence on our social media accounts and an online store where our sales have picked up dramatically over the last two years and added to the business. Most of our customers who order online are not from Cape Town, so we've essentially created little virtual Linen & Glass stores all over the country.
What is the most exciting and challenging part of your job?
I'm a retailer by profession, so dealing with people and customers is probably the most important and exciting part, but I personally love negotiating with the suppliers. Many of our suppliers are small individual customers who are creative but not business-minded, which can be challenging. Ultimately, it's fantastic to see these small entrepreneurs working hard and succeeding.
Meeting customer demands is also challenging. One of our suppliers is a lovely granny who knits teddy bears, rabbits and mice, and Linen & Glass takes up her entire production for the year. Along with our international brands, we also try to support local suppliers and small individual businesses wherever we can. One of the biggest challenges is differentiating yourself from bigger companies, and working with small businesses helps us do that.
How did Stor-Age help your business?
Stores like Linen & Glass have to refresh themselves, so we have a stylist come in every week to style the stores. As a result, we need to be able to keep a large number of props moving in and out of the shop on an ongoing basis. I chose Stor-Age Tokai over 5 years ago because it was convenient to where we are located, we can come and go as we please, the operating hours are great for us, and we've got safety and security from the parking to our unit. I feel confident that our props are well looked after here and never have to worry about anything going wrong.
How often do you change your window displays?
In both Constantia and Gardens shopping centres, customers are generally in a few times a week, and after walking past your window once or twice, they don't bother to look in. To maintain interest, we style our window displays every week, and we decided many years ago to ask the design school in Cape Town to connect us with their top students.
The top first and second-year students come through every week to style our stores. We pay them an hourly rate, they gain valuable work experience, and we get their fresh ideas, so it's a win-win for everyone.
What advice do you have for young entrepreneurs?
My main piece of advice is that if you never try, you will never know. One should never be too fearful to try something new. Secondly, you should expect to fail because it's part of the learning and growing process.
What does the future look like for Linen & Glass?
My wife and I intend to keep Linen & Glass open for another 5 or so years, and then who knows? Right now, our focus is to continue building our international brands. We've worked very hard to establish a presence, and we want to continue supplying our customers with the brands, items and quality they have come to expect from Linen & Glass.
If you're looking for the best in bath and body items, look no further than Linen & Glass. With a wide range of unique items, your winter sleepwear collection is about to get a lot more fabulous. Head on over to their website to view their latest range.
Do you have a business story that you would like us to hear about? Send us a message on Instagram, Facebook or LinkedIn to be part of our Local Business Spotlight campaign. You can also email us on feedback@stor-age.co.za.
Posted by Stor-Age Self Storage - 22 April 2022 | Tips And Hints