Looking for a local Bellville storage solution? Try Stor-Age Bellville - Peter Barlow!
Whether you're running out of space at home, are expanding your business or preparing to undertake a renovation project, a little extra space is always welcome. If your household or office is bursting at the seams, take a load off with Stor-Age Bellville - Peter Barlow!
Boasting a prime location just off Peter Barlow Drive and only a few minutes from Access Park Bellville, our beautifully maintained facility is the answer to your storage troubles. Below, we highlight just a few benefits you can expect as a Stor-Age customer.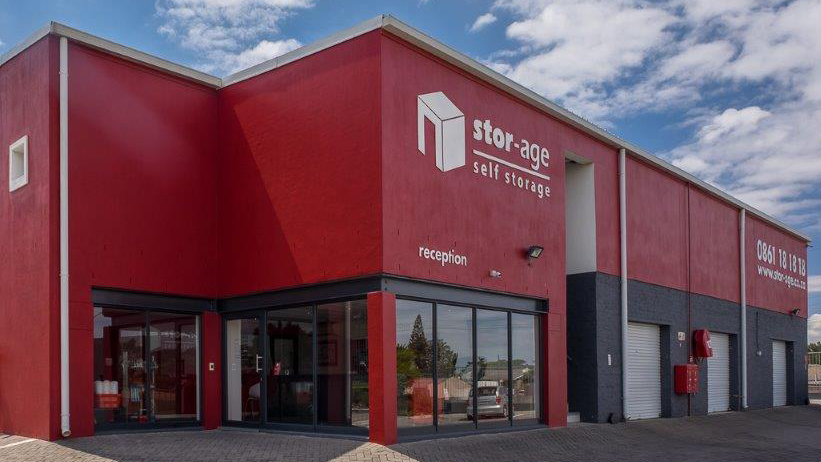 Secure storage minutes away
With a central location on Private Barlow Road, you won't have to worry about driving long distances to reach your items. Situated close to major traffic routes, our Peter Barlow facility is just minutes away from local businesses and residential areas, allowing you to store and grab items when you're in a hurry.
Wide selection of unit sizes
If you're worried about paying for a larger storage unit than you need, let us put your mind at ease. With over 500 units available in over 40 different sizes, our friendly and professional team will help you find the right-sized unit for your needs. And should your needs change, we will help you upsize or downsize your unit at no extra cost!
World-class security
Whether you're looking for a secure space to store business stock or a few cherished items, you can rest easy with our top-quality security measures. These include 24-hour CCTV surveillance, armed response, strict access control to ensure only you have access, and various insurance options to protect you against theft and fire.
Value-added services to help you
At Stor-Age, we believe in nothing less than exceptional service, always going above and beyond to ensure a hassle-free storage experience. Our Peter Barlow facility features ample parking and trolleys for your convenience. We also sell packaging material at our onsite box shop, will gladly accept parcel deliveries on your behalf, and can help you get settled with our affordable and convenient van hire services.
When you need secure self storage in Bellville or Tyger Valley, look no further than Stor-Age Bellville - Peter Barlow. With flexible lease agreements, an extensive range of unit sizes and free use of our pallet trucks and trolleys, you can store all of your personal and business valuables with ease. For more information, give us a call on 0861 18 18 18 or get a quote online!


Posted by Stor-Age Self Storage - 29 June 2022 | News And Events