Mongato's tips for fearless entrepreneurs
It's never easy to start a new business, especially one in a completely new market during a pandemic – but that's exactly what Selaelo Mathekga and Dzumbuluwani Mmbara did. "During the hard lockdown in South Africa, I became aware of how disposable period products were affecting my wife and the discomfort they gave her," Selaelo says. "I did some research and discovered that there were period panties and I knew I had to bring them to South Africa."
With countless women and girls facing period anxiety and discomfort in South Africa, the duo founded Mongato and began building a brand that offered them a safe, sustainable and affordable alternative to traditional menstrual products. We asked them to share a few tips for other entrepreneurs interested in taking on a new and daring venture. This is what they had to say.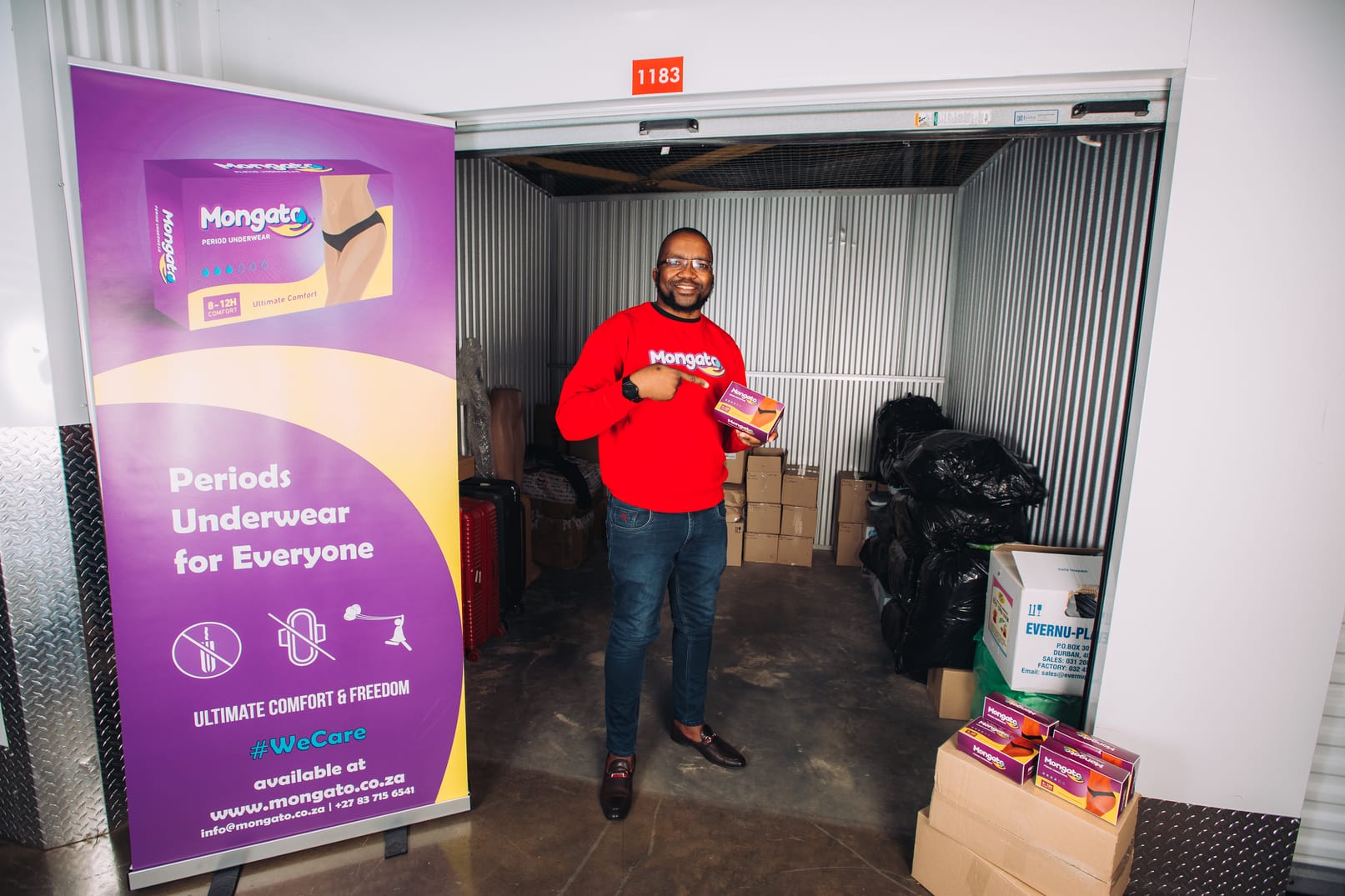 1. Be brave
I mean, we are two guys who sell period panties. You need to be willing to go against stereotypes and find your own path. When you see a gap in a market or a challenge that needs to be addressed, you just have to take the leap and find a product or service that will be beneficial.
2. Be online
We've had to inform women that there is such a thing as period panties, which are hygienic and can be worn the whole day without leakages. Social media has also played a huge role in helping us spread awareness so that people know what we offer and the benefits of our product.
3. Put people first
People are extremely important for your business. They are your customers, suppliers and support structure. So, don't only network professionally, but with people on the ground who will spread the word and promote your product.
4. Pay attention to your market
You need to know and always be aware of what is happening in your market, but by understanding the market, you don't necessarily have to follow it. We could have introduced Mongato tampons or pads, but we realised the market was already highly competitive. So, by analysing the dynamics of the market, we were able to bring Mongato period panties into the same space.
Want to learn more about Mongato's period panties? Visit their website to find out more about them.
Do you have a business story that you would like us to hear about? Send us a message on Instagram, Facebook or LinkedIn to be part of our Local Business Spotlight campaign. You can also email us on feedback@stor-age.co.za.
Posted by Stor-Age Self Storage - 17 December 2021 | SME