Moving to the coast? Here's why you should consider Strand
The coastal town of Strand boasts a spectacular beach, great golf courses, plenty of shopping options and a laidback lifestyle. With views of the majestic Helderberg Mountain Range, and the Cape Winelands and False Bay on its doorstep, Strand is fast becoming a popular destination for young professionals and budding families. If you're thinking about making the move to a charming coastal town, here are a few reasons why Strand should be up for consideration.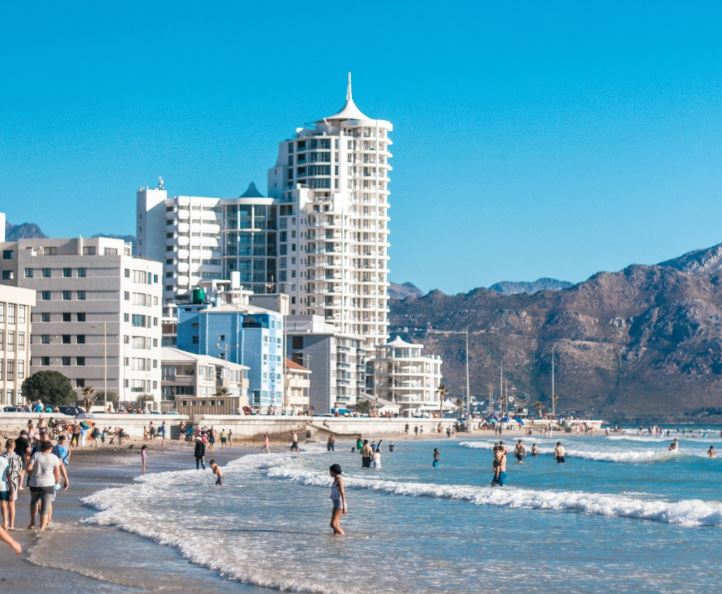 Location
Set at the foot of the Hottentots Holland Mountains, Strand offers the perfect balance of bustling city life and the relaxing countryside. The area is unique in that it spans across a world-renowned beach while being in close proximity to the Cape Town International Airport, False Bay and the prestigious Stellenbosch University.
Weather
Situated close to the mountains and ocean, Strand promises pleasant, warm weather for most of the year. The cool, Mediterranean climate is ideal for lazing by the beach, with an average temperature of 25°C in summer and 16°C in winter.
Attractions
Strand's cool climate and breathtaking outdoors attracts scores of holiday-makers, families and adrenaline junkies every year. Featuring a world-class beach on its doorstep and countless great spots, locals are truly spoiled for choice. Here are a few popular spots.
Strand Beach
The Western Cape boasts many excellent beaches, and Strand Beach is certainly one of them. Spanning 5 kilometres along the Cape's serene coastline, Strand Beach offers locals the perfect spot to run, swim, play and relax. The sheltered spot also features a series of natural rock pools which are ideal for cooling down in on a hot summer's day.
Strand Golf Club
While this seaside town is loved by water sports enthusiasts and adrenaline junkies, it's also a hotspot for golfers. Established in 1994, the Strand Golf Club has slowly risen in the ranks and was recently awarded the 'Most Improved Course in the Cape' by The Complete Golfer Magazine. The 18-hole course offers a number of challenging tee options to put your skills to the test.
Strand Farmers Market
Located in the Dutch Reformed Church on the Corner of Fagan and Birkenhead Street, the Strand Farmers Market exhibits some of the best crafts and confectionaries the area has to offer. The market is run by the elders of the community, with locals coming together every Friday to revel in the richness of Strand.
If you're looking to settle down in this seaside town, Stor-Age Strand is the perfect solution to all your storage needs. We offer flexible contracts, a variety of unit sizes and a van hire service so you can store all your valuables with ease. Contact us at 0861 18 18 18 to find out more or get a quick and easy quote online.
Posted by Stor-Age Self Storage - 12 October 2021 | Travel
Tags: strand, beach, capetown, somersetwest, sea, southafrica, strandweather, strandattractions, capewinelands, golf, golfing, strandgolfclub, storage