Need student storage? Here's everything you need to know
To say that the end of the year is a stressful time for students is an understatement. From the late-night study sessions to the arduous assignments, the list of tasks never seems to end. Finding a secure and affordable place to store an entire res room over the holidays shouldn't add to the load.
Fortunately, self storage gives students all the space they need to safely store their valuables and focus on what really matters – acing their end-of-year exams. Whether storing bulky books throughout the year or an entire res room over the break, here are a few ways Stor-Age can help.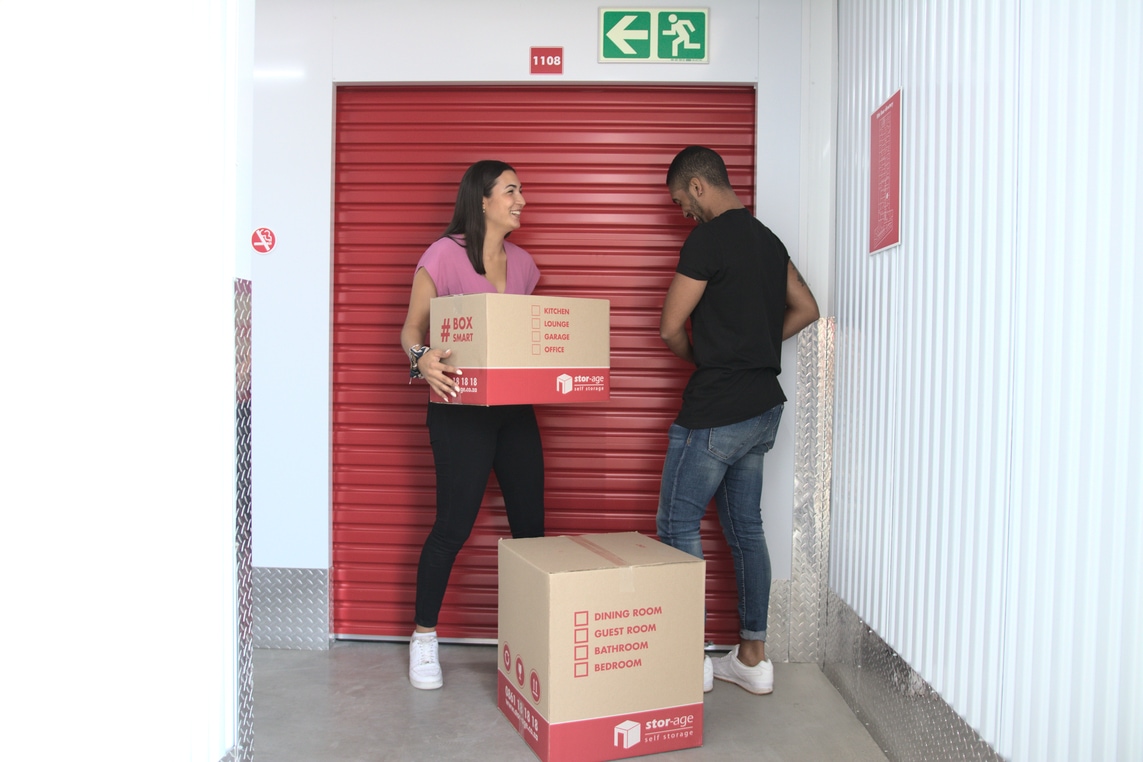 A home away from home
Between juggling multiple assignments and a full social schedule, students rarely have time for anything else, let alone commuting to a storage facility out of town. With over 50 locations across the country, Stor-Age is always only a few minutes away. From WITS and the University of Pretoria to UCT and UWC, Stor-Age is conveniently located near all major educational institutions to make self storage quick, easy and stress-free.
Variety of student size units
Being a student means squeezing your entire life into a suitcase or a couple of boxes, but as you grow into your new space, your res room can quickly turn into an episode of 'Extreme Horders'. With over 40 different unit sizes to choose from, Stor-Age gives students the freedom to store anything they need, whether that's a few textbooks and boxes or an entire 2-bedroom apartment. To make life even easier, you can upsize or downsize your unit by simply giving your store a call.
Flexible and affordable contracts
Life is unpredictable, even more so as a student. Stor-Age's month-to-month contracts and affordable rates are designed to give you complete freedom and value for money. This is ideal for those winter or summer vacations, allowing you to safely store your belongings until the new term begins. If you need to renew or extend your lease, it's as easy as contacting your store and our friendly staff will help you make the adjustments.
Secure, lock-up-and-go units
Leaving your belongings in an empty res or lugging them across the country is a big safety concern for students. With Stor-Age's secure, lock-up-and-go units, storing your valuables is both simple and safe. Our facilities are equipped with computer-controlled access, electrified perimeter fencing, alarm systems, 24-hour CCTV surveillance, and fire prevention systems to give you complete peace of mind over the summer or winter break.
Great student savings
At Stor-Age, we're serious about saving students space, time and money. All students who store with us can get 10 % off their monthly rental by simply providing your student card, as well as a further R250 if they refer a friend. To help lift the load at the end of the year, we're also offering students an hour van rental for only R100! Ts & Cs apply.
If you're looking for secure, affordable and reliable student storage, Stor-Age is the ideal solution. We offer flexible contracts, a variety of unit sizes and a van hire service so you can store all your belongings over the break with ease and peace of mind. WhatsApp us or claim your student discount here.


Posted by Stor-Age Self Storage - 07 December 2021 | Student