Our 53rd store has opened its doors, Stor-Age Cresta!
We are excited to announce that we have officially opened our 53rd store in Cresta's bustling business district! This spectacular store is ideally located opposite the Cresta Shopping Centre on the corner of Valley Lane and Weltevreden Road, making it easily accessible to all residents and businesses in the Northcliff area and surrounds.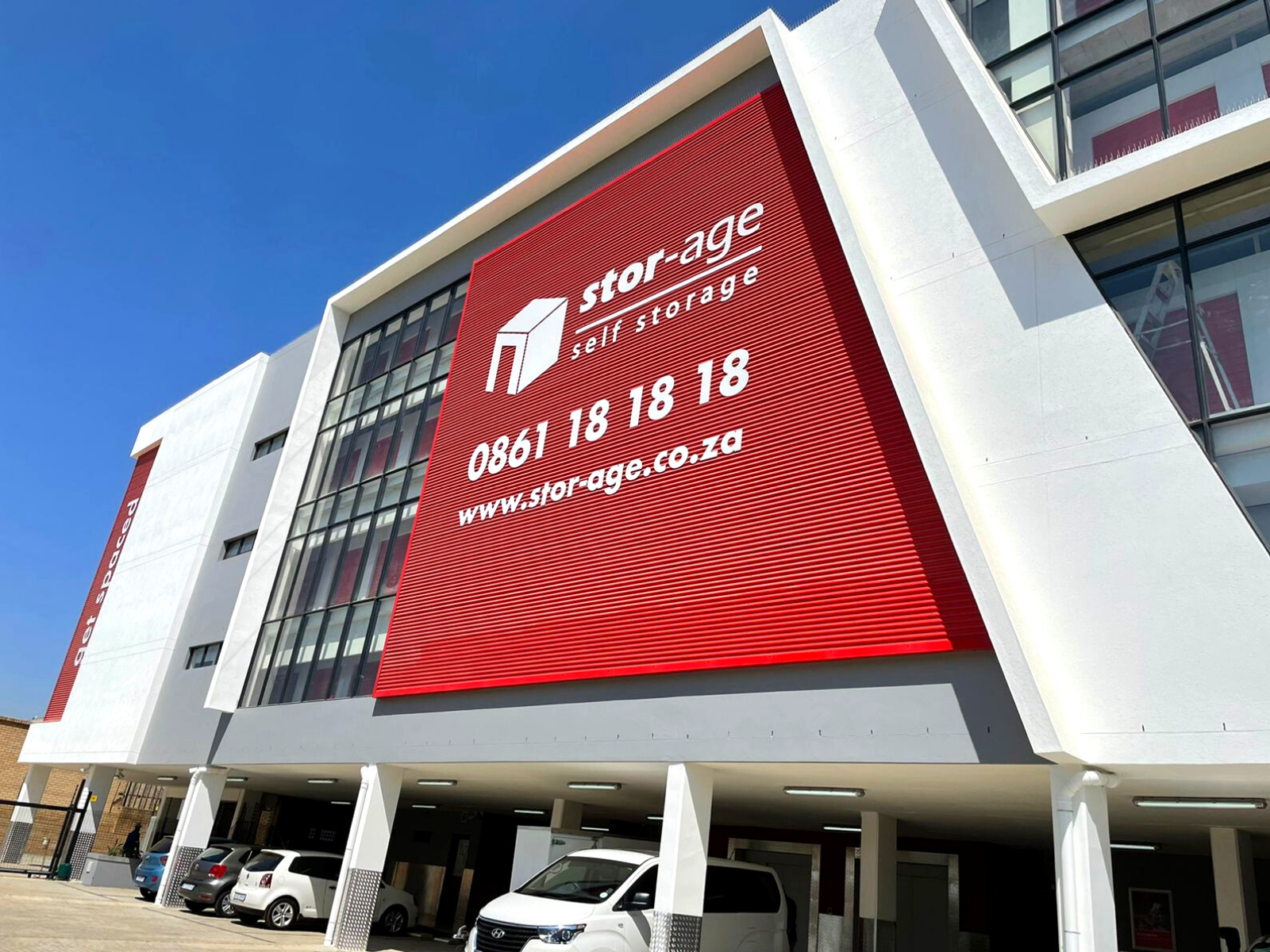 Along with its ideal location, Stor-Age Cresta's newly-designed building features large undercover loading bays and a separate receipting and dispatch area for e-commerce businesses to use as a last-mile delivery hub. From spacious 36m2 units to store business stock to compact 3m2 units for seasonal items, Stor-Age Cresta's six levels of secure self storage caters for a variety of needs.
As a smart business storage solution, the state-of-the-art store is equipped with 24-hour CCTV surveillance, electric fencing, individually alarmed units and offsite monitoring so businesses can store confidential documents and company assets with complete peace of mind. The facility also offers easy access points, van rental services and an in-store packaging shop stocked with quality products for added convenience.
While self storage is an attractive option for residents looking to safely store their household items during a move or to simply free up space at home, it has also become a popular way for businesses to expand while keeping overhead costs down. Here's a few ways businesses can benefit from self storage:
1. Convenient business storage
With over 50 strategically located stores nationwide, Stor-Age is the perfect business storage solution. Each of our stores is situated in the centre of industrial and residential hubs making it a quick and convenient pit stop during the day.
2. Expand without breaking the bank
With Stor-Age, you won't have to pay for expensive and inconvenient warehousing. Our flexible lease agreements and wide range of unit sizes mean that you only pay for the space you need for as long as you need it. As an added bonus, our valued business tenants also receive a 10% discount.
3. Smart decluttering solution
Clutter can take up valuable space in your office and home, hampering productivity and efficiency. Rather than throwing these items away, store them in a secure self storage facility and quickly access them when you need to.
4. Central operational base
At Stor-Age, businesses can rent a safe and secure space to store stock or use as an operational base for the fraction of the price of an office or warehouse. Our computer-controlled access points also allow businesses to easily access their units throughout the week.
If you're looking for secure self storage in Cresta, our helpful team will be more than happy to show you around the new store and help you find the right unit size. You can also give us a call on 0861 18 18 18 or get a quick online quote.
Posted by Stor-Age Self Storage - 14 September 2021 | New Stores
Tags: selfstorage, storage, businessstorage, cutcosts, businessgrowth, downsize, remoteworking, cresta, randburg, southafrica, jhb