Stor-Age Expands In Johannesburg With Construction of Essexwold
Stor-Age is pleased to announce the commencement of the development of Stor-Age Essexwold.

The purpose-built, multi-level facility will form part of Stor-Age's strategy in developing its 'Big Box' self storage facilities in prime urban locations in Johannesburg.

The site is located on Civin Drive with excellent exposure to the N3 Highway and is within close proximity to the Gillooly's Interchange, arguably the busiest interchange in the Southern Hemisphere. Stor-Age Essexwold will be within the catchment area of the surrounding residential suburbs of Senderwood, St Andrews, Edenvale and Bedfordview, as well as the commercial areas of Bedfordview.

The store has been designed with an 'active' glazed, highway facing, elevation to enhance the prominence of the store as well as provide passing vehicles with a visual representation of the offering on site. Comprising over 8,500m² of self storage space with the option of 750+ units ranging in size between 3 m² to 60 m², the design includes a large loading forecourt with under cover parking bays, an energy efficient electrical installation, a state-of-the-art security and access control system and a contemporary retail store providing customers with help desks, product displays and internet stations.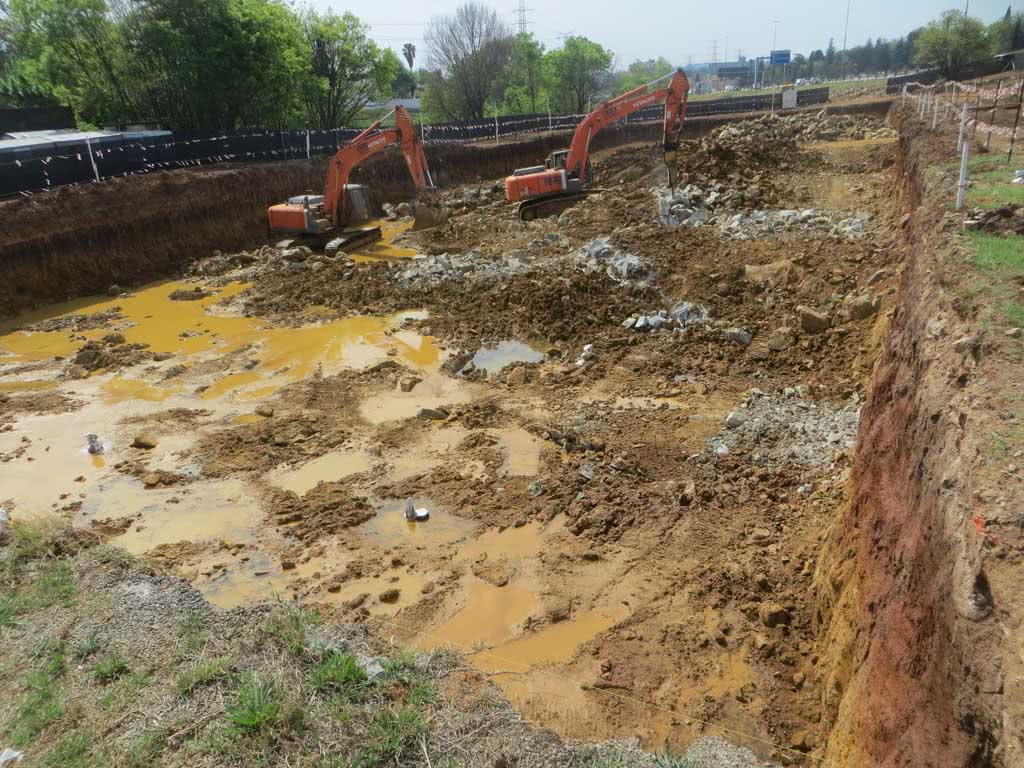 Excavators on site preparing the ground work for the new Stor-Age Essexwold in Johannesburg

Stor-Age Property Director Steven Horton commented, "We are very excited to commence with the development of Stor-Age Essexwold which has been in the planning phase for some time. The development forms part of our well defined growth strategy in Gauteng and we are pleased to have secured this site which has excellent visibility to passing traffic and a very broad customer base. Stor-Age Essexwold promises to be an exciting new self storage offering within greater Johannesburg and will complement our existing portfolio of trading stores and the soon to be developed stores in the pipeline."

Facts & Figures
Development of a multi-level, 'Big Box' facility
Excellent exposure to the N3 Highway & close proximity to the Gillooly's interchange
To consist of 8,500 m² + of lettable area
780 + self storage units ranging between 3 m² to 60 m²
Highway facing elevation enhances store prominence
Energy efficient & environmentally conscious
The latest generation of on-site security & access control
If you would like to book your place in the new store please send us an email with your contact details and what you would like to store. headoffice@stor-age.co.za
Posted by Stor-Age Self Storage - 21 September 2015 | New Stores