Looking back at our Local Business Spotlight campaign
While many businesses had to hit pause as a result of lockdown regulations, now that sectors are opening up again it is more important than ever that we support local wherever possible.
This is why we launched Local Business Spotlight, a campaign which shines the light on businesses and organisations in communities across South Africa.
This past week we profiled an organisation doing wonderful work in Cape Town communities, a pneumatics and industrial automation company and an event styling business in Randburg.
Here's who they are and how you can support them.
Supporting local businesses in your community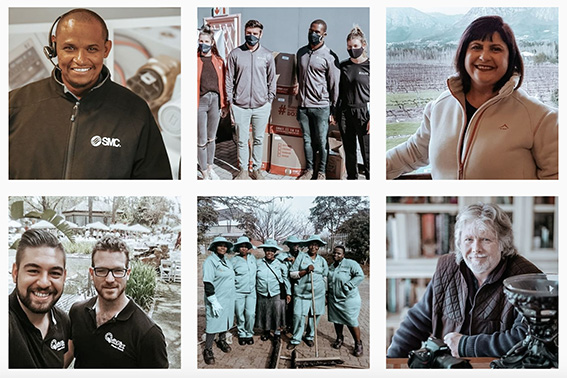 Kolisi Foundation
We started the week off by introducing a local initiative called the 'Gift of Warmth This Winter', a blanket drive through the collaboration of the Kolisi Foundation ,Community Chest, Connect Network SA and supported by Stor-Age. Through this initiative over 1 700 blankets were collected and distributed to communities in Vrygrond and Lavender Hill. We are proud to have been involved in this fantastic initiative!
SMC Corporation
On Wednesday we introduced Riaan from SMC Corporation, a company which specialises in pneumatics and industrial automation. While they are busy designing automation solutions, we keep their business items safe at our Stor-Age Berea and Brackenfell stores. To find out more about SMC Corporation, take a look at their website.
Event Visual Architects
We closed the week off by introducing you to the team behind Event Visual Architects, a company that hires out a wide selection of furniture and decor for events. To keep their business expenses down, they store their items at Stor-Age Randburg. If you are planning an event, visit their Instagram page.
If you would like to see all our Local Business Spotlight features and get information on how you can support these companies and organisations, head over to our Instagram profile.
If you are a Stor-Age business customer and would like to be featured, let us know by sending us a DM on our Instagram or Facebook page.
Do you need safe and secure self storage? You can get a fast online quote on our website.
Posted by Stor-Age Self Storage - 03 July 2020 | SME