The Sound Company: Meet the maestros elevating corporate and personal events
Do you ever feel like all corporate events sound the same? Or that your personal get-togethers lack the pizzazz you were hoping for? You're not alone. Luckily, there's a maestro in town elevating all types of events, gatherings and parties with world-class audiovisual equipment and services. Allow us to introduce you to The Sound Company.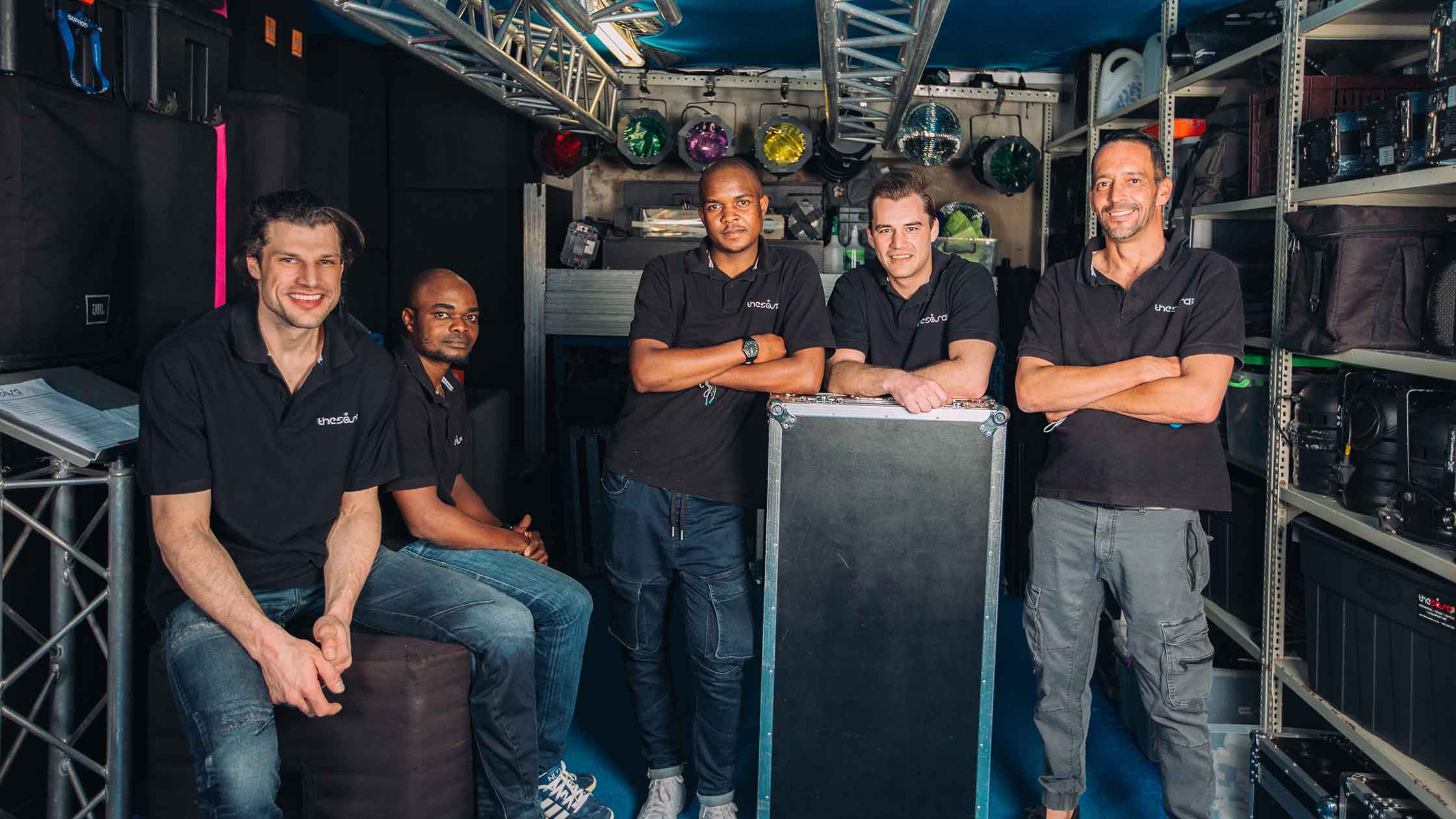 We recently caught up with company founder, David Gregory, to get the lowdown on his company's incredible success. Here's what he had to say.
Can you tell us about The Sound Company and how it started?
We are an equipment rental company that provides high-quality sound systems, DJ equipment, mics, projectors, screens and staging for conferences and events. We also offer event packages for house UV parties, 80's themed disco packages, as well as renting out small Bluetooth speakers for background music.
Truthfully, I never decided to start the business. My brother convinced me, and I reluctantly agreed, saying it was a waste of money. That was 13 years ago.
What makes your business unique?
We are the only rental company in Johannesburg that stocks one of the world's most sought-after brands, Funktion-One. You'll typically find these systems in the top clubs in Ibiza as it's incredibly unique and rare. We also aim to stock the latest industry equipment, keeping them in 100% working order.
What are the biggest challenges your business has faced and how did you overcome them?
We recently took a few hits from having equipment stolen at two bars and a fire at an event that destroyed over R1mil worth of equipment. I wouldn't say we've overcome this yet, but we are doing our best to do so.
How has Stor-Age helped your business?
We now store the bulk of our equipment and our van at Stor-Age and feel quite safe there. Thanks to the building's design, we can now load a trolley and push it effortlessly right up to the van to unload, which was not the case at our previous premises. It's also a lot safer with their safety and fire prevention methods keeping our goods safe, which is half of the reason we moved to Stor-Age – we haven't lost anything since!
Do you have any tips for small business owners?
My top tips are to learn to crawl before you try to walk, start small and grow steadily while saving for rainy days and always be fair to your staff and customers. Lastly, try to see similar businesses simply as other companies that can help as opposed to competition.
If you could give yourself from 5 years ago one piece of advice, what would it be?
Don't cut corners trying to save a buck. Rather spend money on good quality stuff that will last and serve you well. When you buy cheap, you buy twice!
Whether you're interested in planning a fun 80's disco with friends or a corporate social event everyone will remember, look no further than The Sound Company. Head to their website or visit their Facebook page to find out more.
Do you have a business story that you would like us to hear about? Send us a message on Instagram, Facebook or LinkedIn to be part of our Local Business Spotlight campaign. You can also email us on feedback@stor-age.co.za.


Posted by Stor-Age Self Storage - 29 July 2022 | Take A Break