Things to pack for the ultimate road trip
With the long weekend speeding towards us, that can only mean one thing - it's road tripping time! From the lush landscape of the Eastern Cape to the stunning shores of the Western Cape and everywhere in between, there is nothing better than packing up the car and hitting the road as you explore this gorgeous country.
Whether travelling with loved ones or embarking on a solo adventure, we've got you covered. To help you plan a memorable road trip adventure, we have put together a guide of things to pack for the ultimate road trip.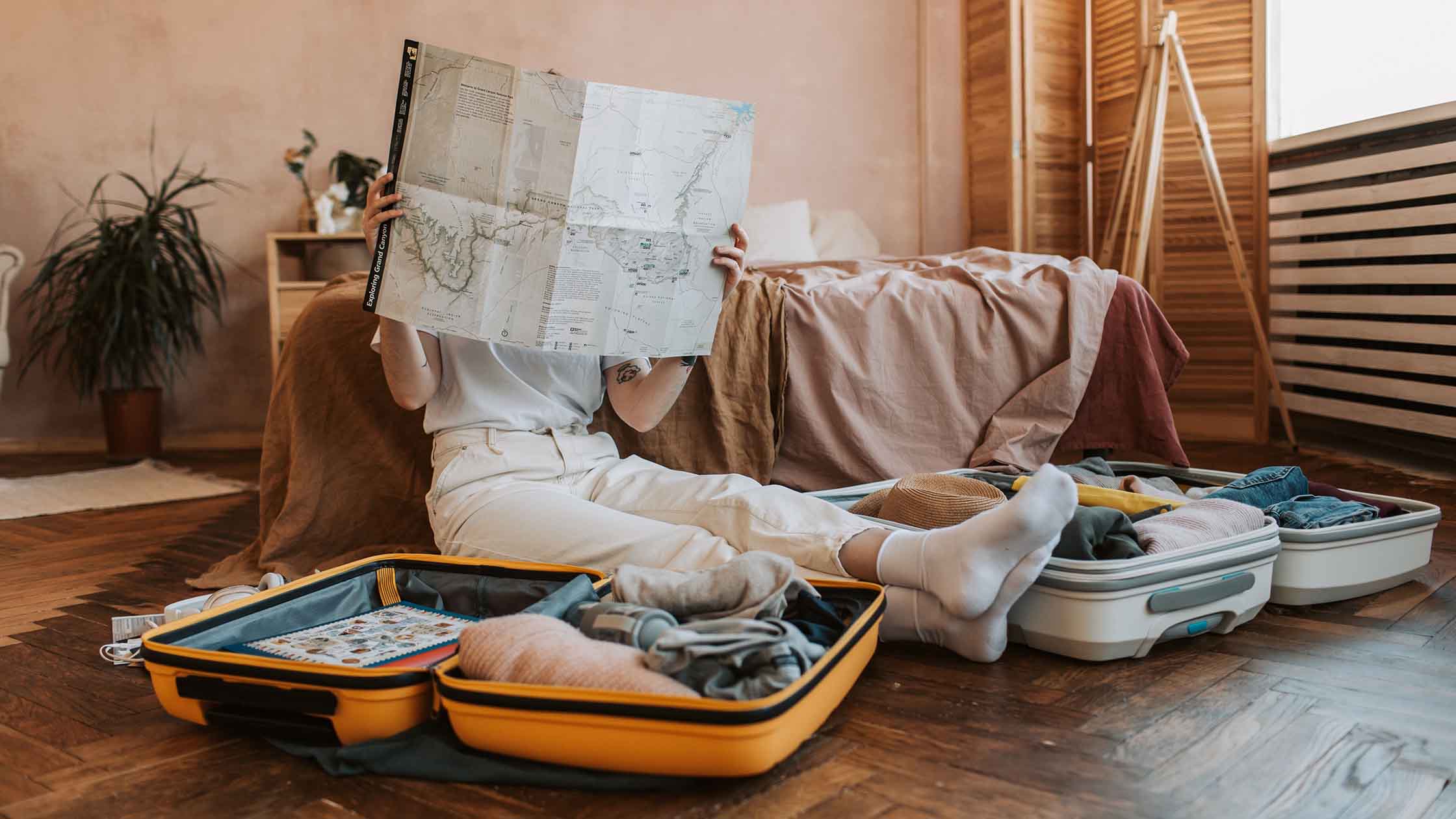 The essentials
With all the excitement clouding your senses, don't forget to pack in these must-have items.
Important documents. Including your licence and registration, your insurance information and emergency contact numbers.

A spare tyre, jumper cables, a flashlight and spare batteries. You don't want to be caught in the dark trying to change a tire using the light of your dying phone.

A phone charger and a fully-charged power bank.

A first-aid kit. From bandages to pain pills, allergy medication, antiseptic and more, stock it up!

Offline maps of your planned route and of places you may

A bit of cash. Whether stopping at a small local business for a snack or a roadside stall for souvenirs, there are plenty of places that may only accept cash.

Personal essentials. These include a large reusable water bottle, bug spray, sunscreen, tissues, hand sanitiser etc.
The fun stuff
Now that the boring - but necessary - items are squared away, let's get to the fun ones. These items are optional but will go a long way in taking your road trip from good to great!
A USB cord or a wireless hands-free kit.

Nobody wants to squint while driving.

An epic road trip playlist! From rock and roll classics to one-hit wonders, create a playlist that will have you singing along at the top of your lungs.

Travel games. This is a big YES whether travelling with friends or little ones who need to be entertained.

A good book or two. If your travelling companions are prone to car sickness, try downloading an audiobook instead.

Tablets, laptops and headphones. These are great for keeping kids entertained with their favourite videos while you continue to enjoy your playlist.

A cosy blanket and travel pillows. Turn the back seat of your car into a comfy haven to snuggle under once the sun goes down.

An extra layer of clothing. It might be warm during the day, but it's that time of year when nights are incredibly chilly.

A snack pack. No road trip is complete without a mountain of snacks. From candy to biltong, crackers, fruit, sandwiches, drinks and more, a quality snack pack is essential.
When you're road tripping around, the last thing you want to do is worry about any valuable items at home going missing. With over 55 stores nationwide and self storage units in over 40 sizes, Stor-Age is the perfect place to store your priceless belongings while you hit the road. For more information, contact us on 0861 18 18 18 or get a quick and easy quote. quote online.


Posted by Stor-Age Self Storage - 12 April 2022 | Travel