Top tips on creating a home library
For bookworms, World Book Day - coming up on 23 April - is like their version of a sporting enthusiasts Rugby World Cup. It's an excuse to buy a few books from their ever-growing to-be-read (TBR) list, a time to reorganise overflowing shelves and kick back with a warm drink as they dive into a new literary adventure.
However, if your current book situation could use a makeover or your bedside table is about to crumple like a paper bag due to the Tetris-like collection of books placed on it, we've got your back. To help you elevate your World Book Day, we've put together the top tips for creating a home library.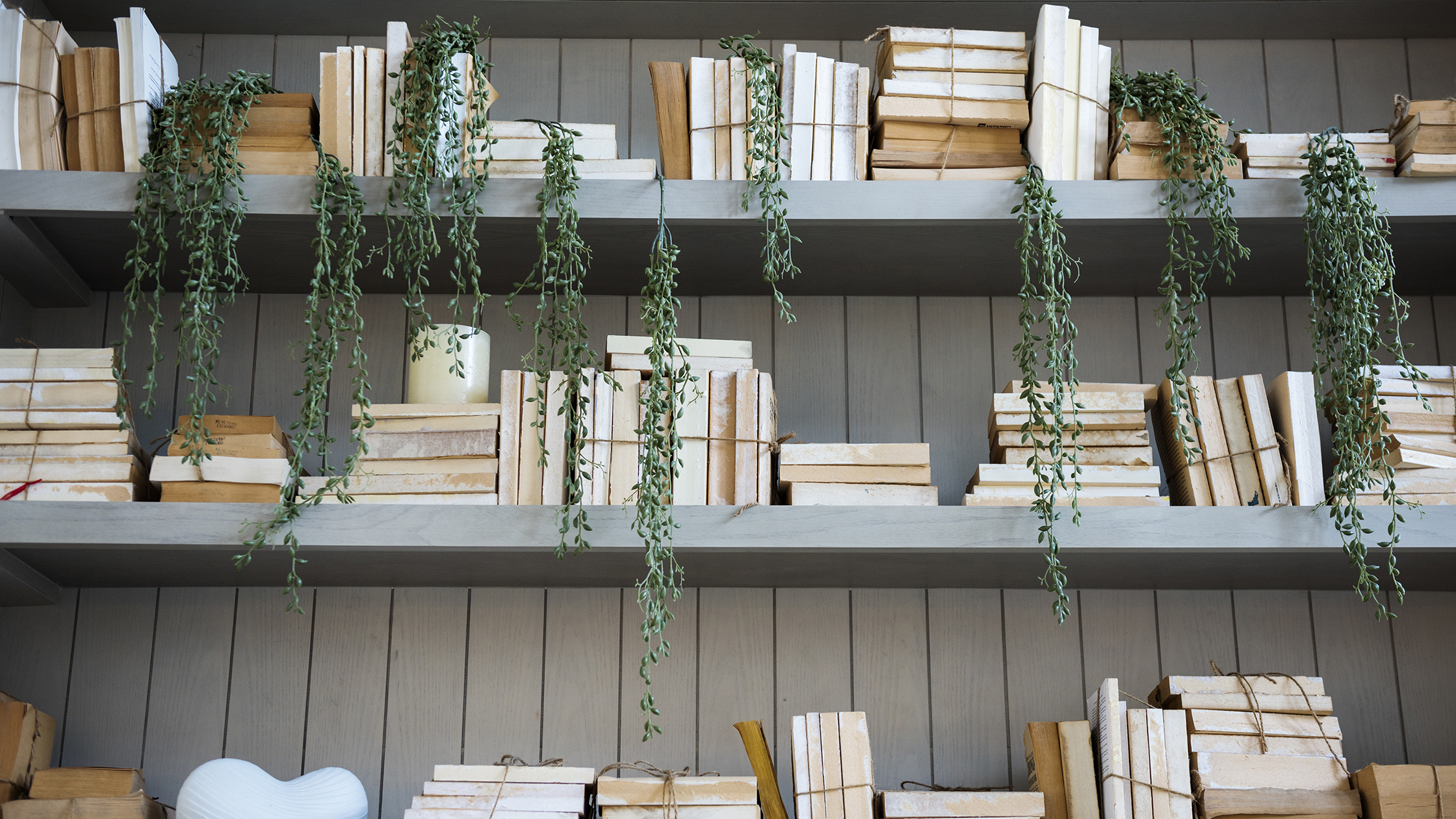 Edit your collection
Go through your books and put aside the ones you're not too keen on. Maybe you loved it a few years ago, but you're a different person now, and the story no longer resonates. Perhaps you got it because the cover was stunning, but the story was lacking (we've all been there). Whether you never really liked it or have outgrown it, edit your collection and remove the books taking up valuable bookshelf real estate.
Easy custom shelves
A bookworm's greatest nemesis is too little shelf space. If you have spent hours drooling over wall-to-wall bookshelves on social media, now is the time to make your dream a reality. TikTok and YouTube are excellent resources in easy-to-build custom bookshelf tutorials. With pre-cut wood, a splash of paint and some old-fashioned elbow grease, you could be living your wall-to-wall dreams before you know it.
Create a system
Social media is a hotbed of different organising styles. Take a trip down the rabbit hole and see if any catch your eye. Whether you choose to go the rainbow route and organise your collection by colour, go old-school with the Dewey Decimal system or organise alphabetically by author - there is no wrong way to organise your shelves. Unless you're tossing them up there all willy-nilly - we have to draw the line somewhere.
Don't forget to decorate
While we can all agree that books make the best decor, it doesn't hurt to spice up your shelves with a few decorative items. Consider adding fairy lights for a touch of romantic ambience, a few candles, a picture frame and some book merchandise if you can get your hands on them.
Go thrifting
What good is a brand new home library without a few new members to join the family? If you have a few slots to fill - or even if you don't - there are several ways to get books on the cheap. A little internet digging is a great way to find local charity bookstores, book sale events or second-hand bookstores who may be interested in trading your books for credit or a book exchange.
If you need to remove a few items from your home to make space for your new home library or are not ready to give away the books you no longer adore, Stor-Age can assist. With climate controlled affordable self storage units in over 55 locations, you can rest easy knowing that your books will be safe from nasty bugs and water damage. For more information, contact us on 0861 18 18 18 or get a quote online.


Posted by Stor-Age Self Storage - 19 April 2022 | Tips And Hints