Demo World: The bargain hunters distributing ridiculously discounted goods
While some people see a scratched or dented product as trash, to Mahendra Naidoo, it's treasure. With thousands of perfectly functional goods rejected each year by large retail stores because of a small ding or damaged box, Mahendra opened Demo World and began distributing the branded items at a majorly discounted price.
Based in Constantiapark in Pretoria, Demo World has become the go-to supplier of top-of-the-line products without the steep price tags. From spanking new Defy demo fridges and dishwashers to sofa sets and smart televisions, Mahendra and his team give a second life to store rejected products, changing people's perception of damaged goods.
We caught up with Mahendra at his Stor-Age unit to uncover how the entrepreneur grew his small business into the well-known distributor it is today.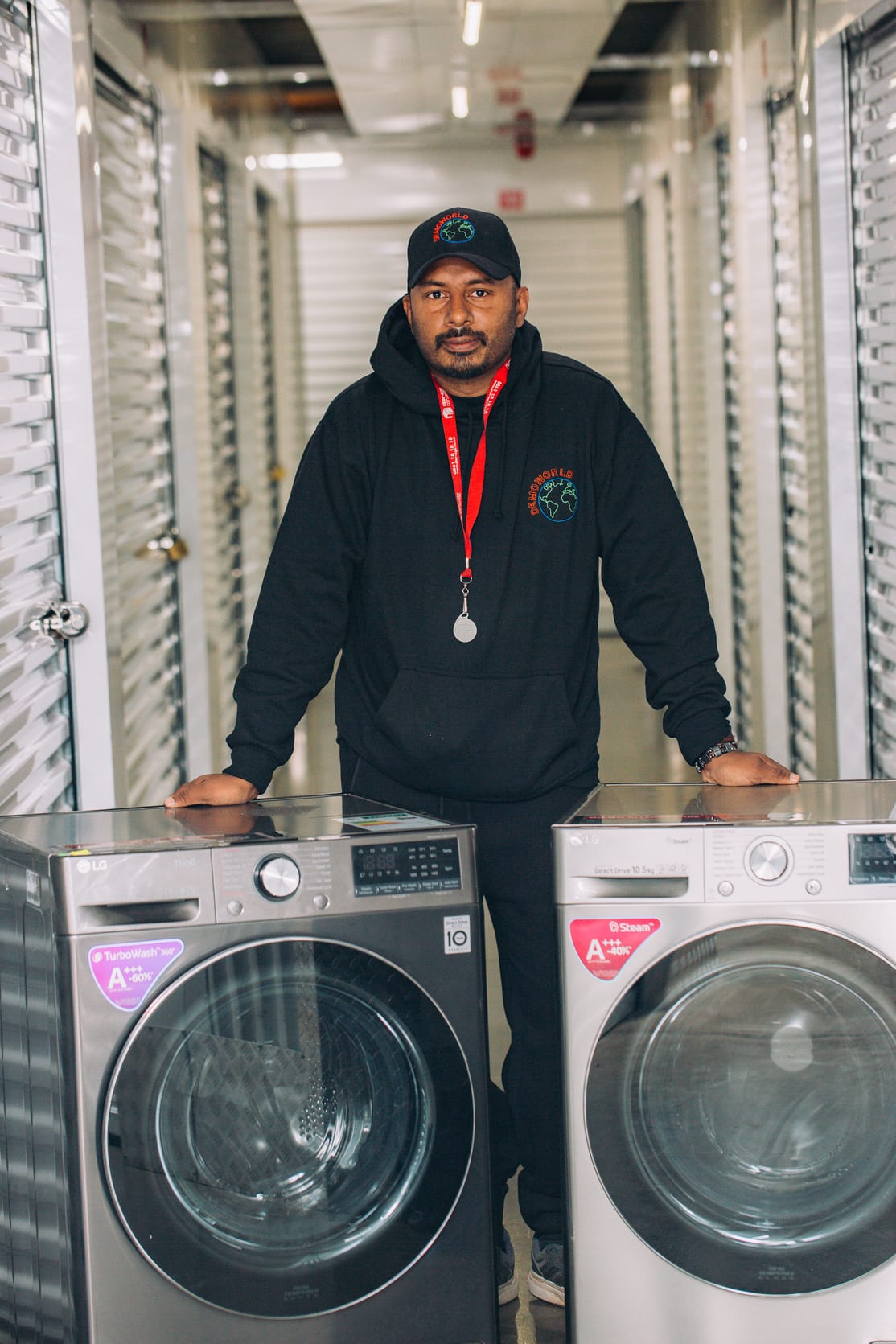 Take us through your business and what Demo World offers
We are an e-commerce store supplying box-damaged branded goods, such as appliances, TVs and audio equipment. Although they are partially damaged, our products all come with a warranty and at a discounted price.
The digital landscape is drastically changing the retail industry. How has Demo World adapted to these changes?
The industry has changed. Everything is now internet-based which means that high retail costs are no longer important. The old saying of, 'location, location, location' is actually not true anymore. If you have a big market reach on social media, you have a better chance of success.
I have a strong social media presence with over 18 000 followers on Facebook. This gives me great exposure without the cost of expensive advertising or a centrally located storefront.
What are some challenges you've experienced as an e-commerce business and how did you tackle them?
When starting out a business, cash flow and expenses is the most important thing. You need to constantly rotate your cash float and keep your expenses as low as possible. The coronavirus had a major impact on our business, but thanks to Stor-Age, I was able to scale back when we had to cut our expenses and that actually saved our business.
Another issue is distribution. If I want to expand to another province, for example, Pretoria, I'll have to open up a new branch in this location so that clients can collect from this location and it can be difficult.
Where do you see Demo World going in the next five years?
I'd like to grow Demo World nationwide, maybe open up a business in Durban and Cape Town.
Are you looking for a branded appliance without the steep price tag? Head to Demo World's Facebook Page to browse their wide range of majorly discounted products.
Do you have a business story that you would like us to hear about? Send us a message on Instagram, Facebook or LinkedIn to be part of our Local Business Spotlight campaign. You can also email us on feedback@stor-age.co.za.
Posted by Stor-Age Self Storage - 24 December 2021 | SME