Five ways to repurpose your storage boxes this Easter
Welcome to the sweetest time of the year, when bunnies abound, and it is totally acceptable to have chocolate for breakfast. Yup, it's almost Easter. With bright colours and egg-citing hunts, Easter is great for letting your imagination hop free with a few egg-cellent Easter-themed crafts. To help elevate your festivities, we have rounded up the top five ways to repurpose your storage boxes this Easter. Let's get hopping.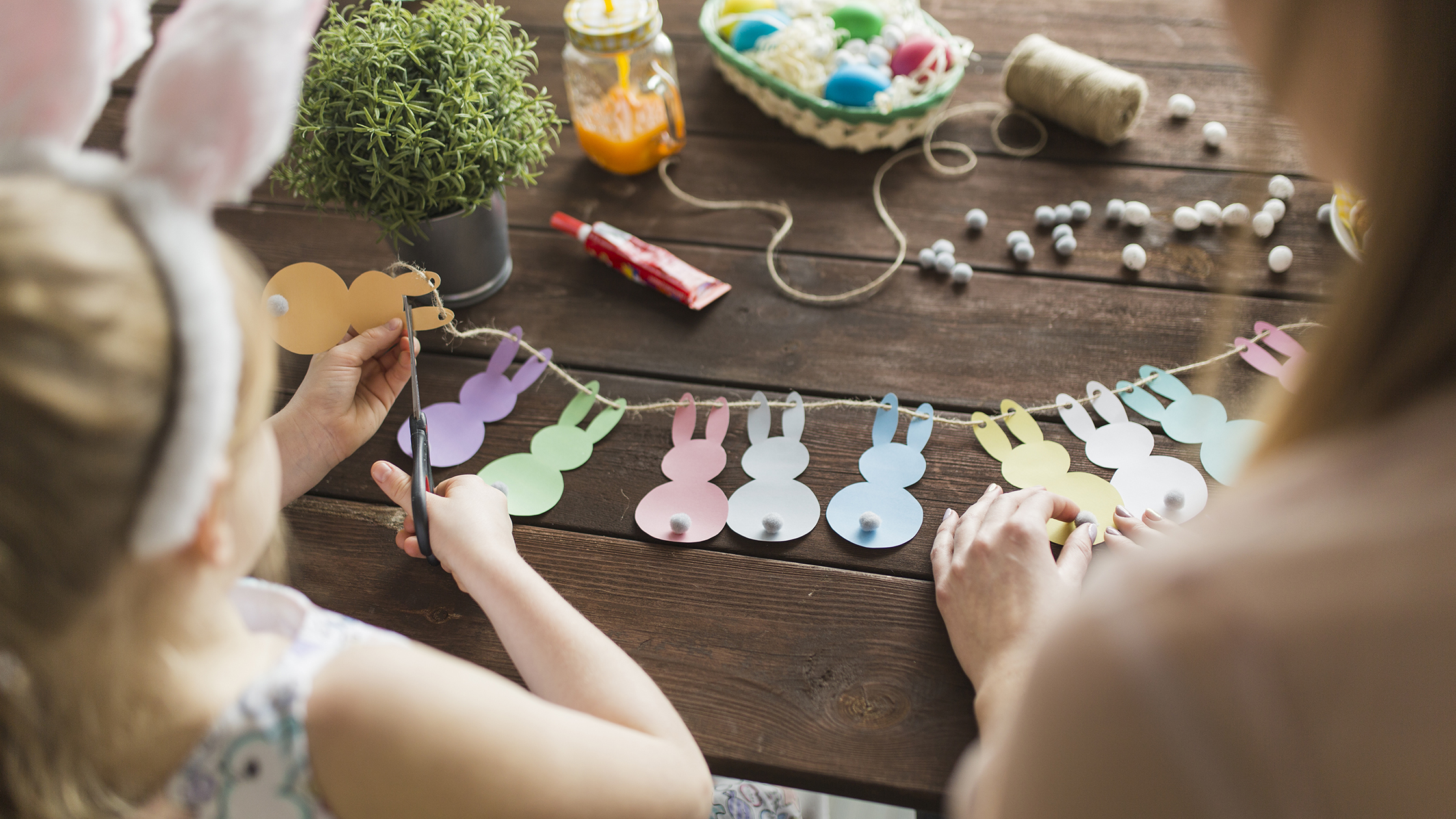 1. Bunny box ball toss
With a storage box, a few balls, some paper and a bit of glue, you're all set for an awesome ball toss game sure to keep the entire family happy. The great thing about this game is how flexible it is. You can cut the opening as large or as small as you need and create a points system as crazy as you want. Maybe a whacky dance will earn you a few points. As a bonus, this game is perfect for helping kids improve their hand-eye coordination.
For an easy to follow tutorial, click here.
2.
Bunny Garland
This bunny garland is incredibly simple to make and adds a touch of festive cheer. All you need is a bit of cardboard, colourful paint, yarn or string, a fork, wool and scissors. While you can use paper for the bunnies, we have found that cardboard is way better. Along with being much firmer, it's great for kids to decorate and is sure to last until next year's celebrations.
Click here for the bunny template and an easy to follow tutorial on making pom poms.
3.
Pin the tail on the bunny
This sweet spin on the classic party game is one kids of all ages will love. Older kids love being blindfolded and spun around, and the little ones will love it too - even if they get distracted by the fluffy pom pom tails. All you need is a cardboard box - using the side to outline a bunny - and some paint or colourful paper to fill it in. For the tail, you need wool, a fork, and scissors, with a bit of tape at the end to make it stick and voila!
Click here for an easy bunny template and here for an effortless pom pom tutorial for the tail.
4. DIY egg hunt signs
Egg hunts are a big part of Easter fun. Whether you are hiding delicious treats in your garden or have created a scavenger hunt inside your home - fun and creative egg hunt signs are a must. Using your repurposed storage box, you can cut out sturdy arrows for the signs or get creative with shapes and templates. Brush on some bright paint with the kids, write a few suggestive tips and place these helpers around to guide your hunters.
For creative sign templates, click here.
5.
DIY Easter wreath
Using nothing more than a repurposed cardboard box, paint, a craft knife or scissors, and a bit of glue, you can create this beautiful Easter wreath - we're not yolking. After cutting out a sturdy ring base and egg or bunny shapes from your cardboard box, you can liven it up with paint, using subtle pastel or bright colours. Glue the freshly painted eggs onto the ring base and throw in a bit of ribbon or string to hang it up.
For an easy to follow tutorial, click here.
When the sugar-high has worn off, and you're ready to pack it up until next year, don't throw out your beautiful creations. With over 55 stores nationwide and affordable units in over 40 sizes, Stor-Age is the perfect place to store your seasonal decor. For more information, contact us on 0861 18 18 18 or visit our site for an easy quote online. Happy Easter, everyone!
Posted by Stor-Age Self Storage - 06 April 2022 | Tips And Hints