Meet Porto Fish and Chips, the family business forging connection with food
For Wendy-lee Filipe spreading joy through food runs in her family. It all started in 1970 when her grandfather, Francisco Gonçalves Filipe left his home in Madeira in search of a better life in South Africa. While alone and in a foreign country, he was driven to share the flavour of his home and opened his very own takeaways business, Porto Fish and Chips. Now three generations later, Wendy and her family are carrying on his legacy.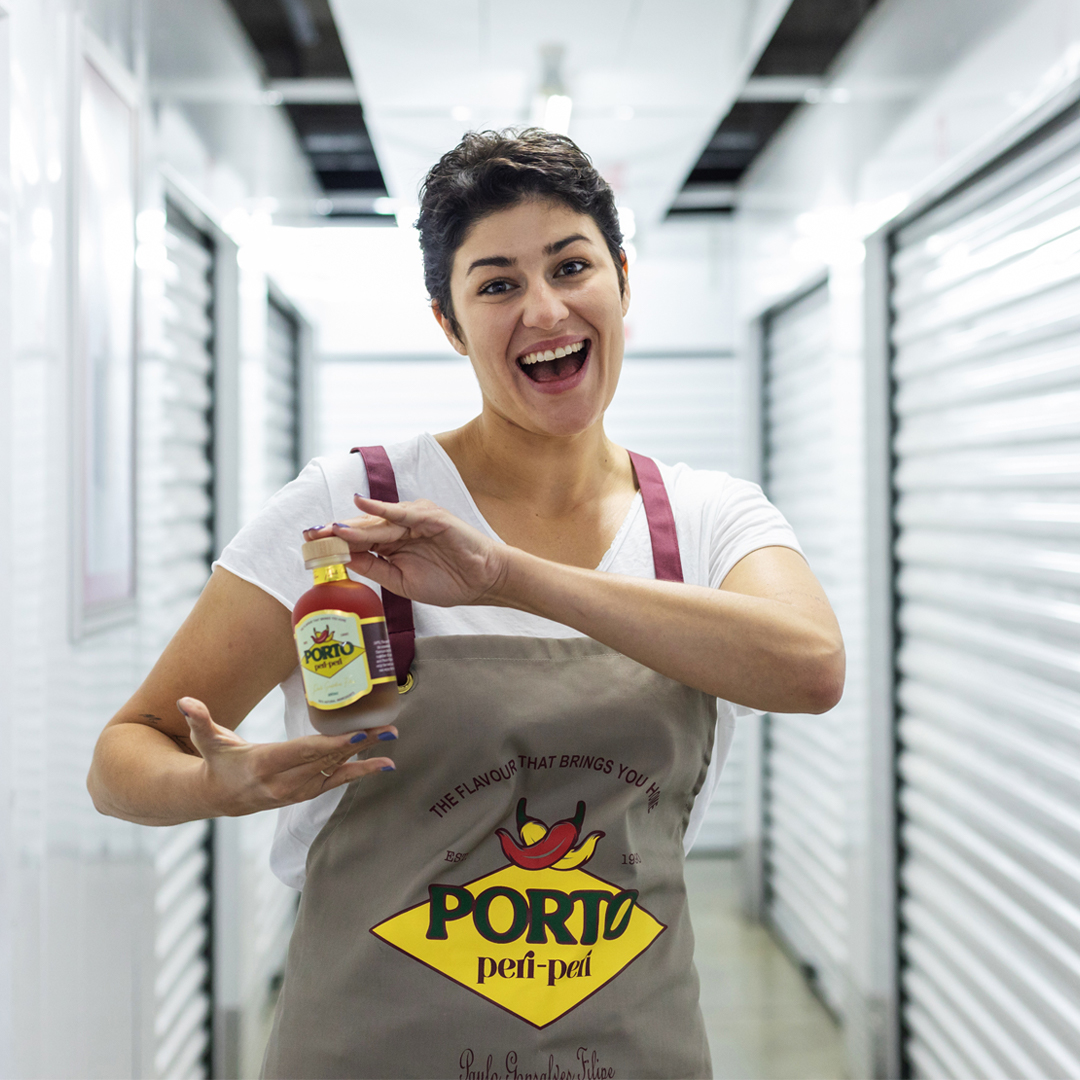 When Porto Fish and Chips first opened its doors in Newcastle, KwaZulu-Natal, it was but a small family business. In the years that followed, Wendy's grandparents put their heart and soul into the business, growing it into the town's favourite fish and chips shop. "It is a very well-loved business and people have even called in on the radio to recommend it," Wendy says. So, when it came time for her grandfather to finally retire, Wendy's father Paulo and his five siblings proudly stepped up to the plate.
With succulent hake and chips, homemade buns and a dollop of the family's speciality sauce on the menu, people flocked from around the country just to try Porto's delectable takeaways. "The most admirable thing about my dad and a very big part of his success is that he never compromised on the quality of his product," Wendy says. "He and his brothers even opened a butcher and bakery to control the quality of the meat and the bread sold with the fish and chips." The family also started to bottle their secret peri-peri sauce and sell it to their customers, but it was always her father's dream to take the sauce out to the rest of South Africa.
After her father's passing, Wendy moved to the bustling city of Cape Town to share the family's famed peri-peri sauce with the world. Passed down over three generations, Wendy, along with her sister and mother are the only ones who know how to make the spicy sauce which is lovingly stirred and bottled in their family kitchen. "Our peri-peri sauce doesn't use any artificial preservatives or emulsifiers," Wendy says. "It can go onto any food – breakfast, lunch or dinner – and elevates what are already lovely dishes."
Today, Wendy sells the beautifully bottled sauce at the Stellenbosch Slow Market and makes use of Stor-Age's secure and affordable self storage units to safely store her stock. "Stor-Age is in the perfect area for me," Wendy says. "Before I go to the market, I can just drive past, pick up my stock and drop it off again on my way home." While being away from her family has been tough, the kind and caring team at Stor-Age Gardens have made the transition a little easier. "Everyone has been so friendly and encouraging, especially as a business starting out in a new territory," Wendy says.
To find out more about Porto Fish and Chips and their mouth-watering peri-peri sauce, visit their website or check out their top tips for running a business in the food industry over on our blog.
Do you have a business story that you would like us to hear about? Send us a message on Instagram, Facebook or LinkedIn to be part of our Local Business Spotlight campaign. You can also email feedback@stor-age.co.za.
Posted by Stor-Age Self Storage - 02 July 2021 | SME
Tags: fishandchips, fish, seafood, supportlocal, familybusiness, periperisauce, portugesefood, potugesecuisine, southafrica, newcastle, kwazulunatal, storage, selfstorage, businessstorage