The ultimate guide to buying the best household appliances
Appliances are fascinating objects. They are often taken for granted, but they are an integral part of your home. Sakhile Hlophe founded Appliance and Furniture King to help homeowners find the best quality appliances for a fraction of the price. From smart Hisense TVs and soundbars to affordable Defy demo fridges and dishwashers, the team offer an impressive range of discounted appliances guaranteed to elevate your home.
However, choosing the right one for your needs can be a daunting task. Whether forking out some extra cash for the designer model, opting for the energy-saving option or simply buying the cheapest appliance on offer, there are countless things to consider. To help you make the best decision, we've highlighted a few key features to look out for.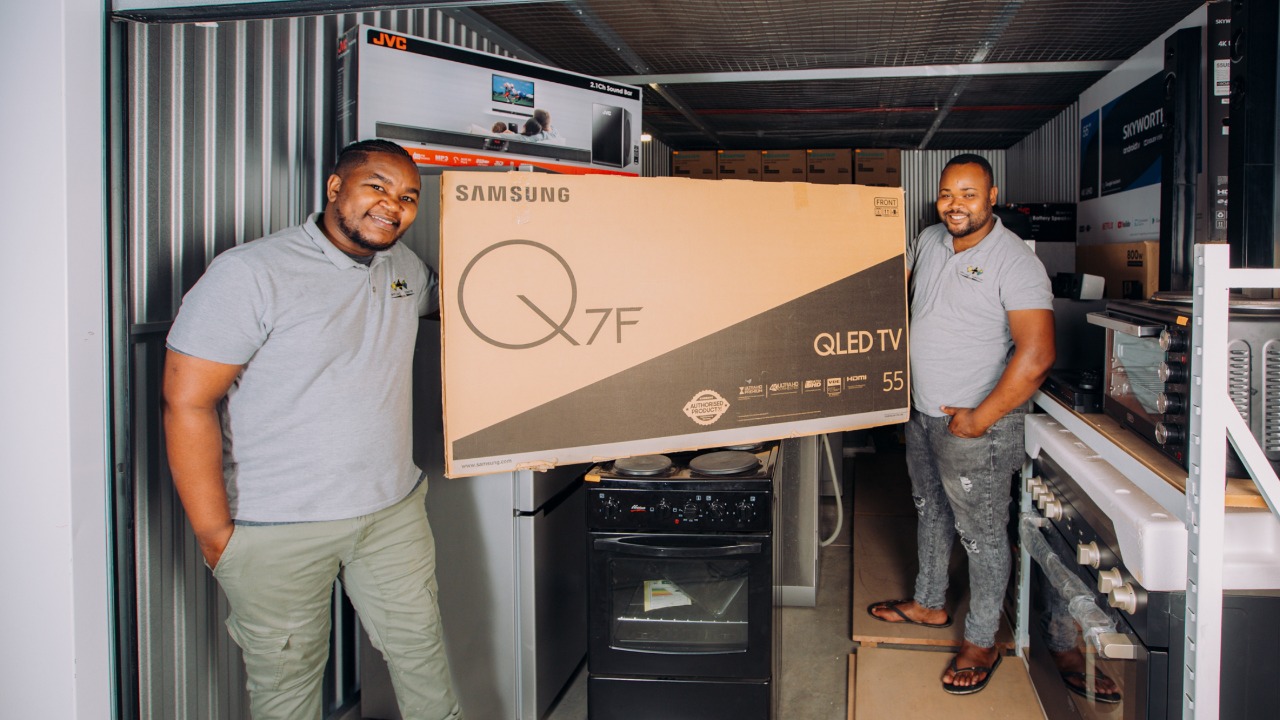 An A+ refrigerator
The largest expense in a household tends to be its meals so it's important to have a spacious fridge and freezer. If you have a growing household, a french door fridge is not only stylish but functional. Remember to also be modest with the size of your fridge as bigger also means more energy and money.
Apart from the size of your fridge, quality is also a key consideration. When shopping for a new unit, make sure it has an energy rating of at least an A+ and a relatively low noise level. A frost-free option will also ensure no ice builds up and ruins your frozen food.
Built-in stoves are simply the best
The stove is the heart of the kitchen. As a key appliance, it can take up quite a bit of space. That's why it's important not to overlook space-wise appliances like built-in ranges. This handy upgrade can be built into your countertop quite easily, freeing up space for an extra cabernet. It's also wise to make the move to a gas stove as these tend to heat up faster and even allow you to choose the exact cooking temperature, slashing your electrical bill.
Dishwasher with a delicate touch
Dishwashers are the unsung heroes of the kitchen. Despite what people may think, they use much less water and detergent than hand washing and can sanitise your dishes better than boiling water.
While there are countless options on the market, each with more bells and whistles than the last, it's important to focus on functionality first. Make sure the dishwasher has a place setting for a range of dishware, including plates, dessert bowls, cutlery, and glasses, as well as racks for awkwardly shaped items.
The energy efficiency rating is also crucial, and like the refrigerator, should be A+ or higher. It's also important to look into the features available and ensure that there is an option for delicate china and an intensive programme for grimy pots and pans.
A water-wise washing machine
A washing machine is another appliance we just can't live without, but they are huge water users. When selecting a washing machine, efficiency is key. That's why you should look for a machine with an A+ rating and a high washing speed. If you're looking to buy a new washing machine, then you should also consider whether or not it has a low-water feature. Low-water machines have sensors that detect how much water they need to use for your load of laundry while high-water models constantly add water while they're running.
Looking for the best appliances and furniture for a fraction of the price? Head to Appliance and Furniture King's social media page to get your hands on the best bargain appliances. You can also read more about their business on our blog.
Do you have a business story that you would like us to hear about? Send us a message on Instagram, Facebook or LinkedIn to be part of our Local Business Spotlight campaign. You can also email us on feedback@stor-age.co.za.
Posted by Stor-Age Self Storage - 04 February 2022 | Tips And Hints