This glam guru is taking beauty to the next level in South Africa
Beauty can be many things; a breathtaking painting or a bold eye makeup, but for brand owner and beauty influencer Vanessa Plaatjie, it's the feeling of unwavering strength and confidence. Now with her brand Vee Rose Gold, Vanessa is breaking the boundaries of traditional beauty and empowering others to look and feel unstoppable.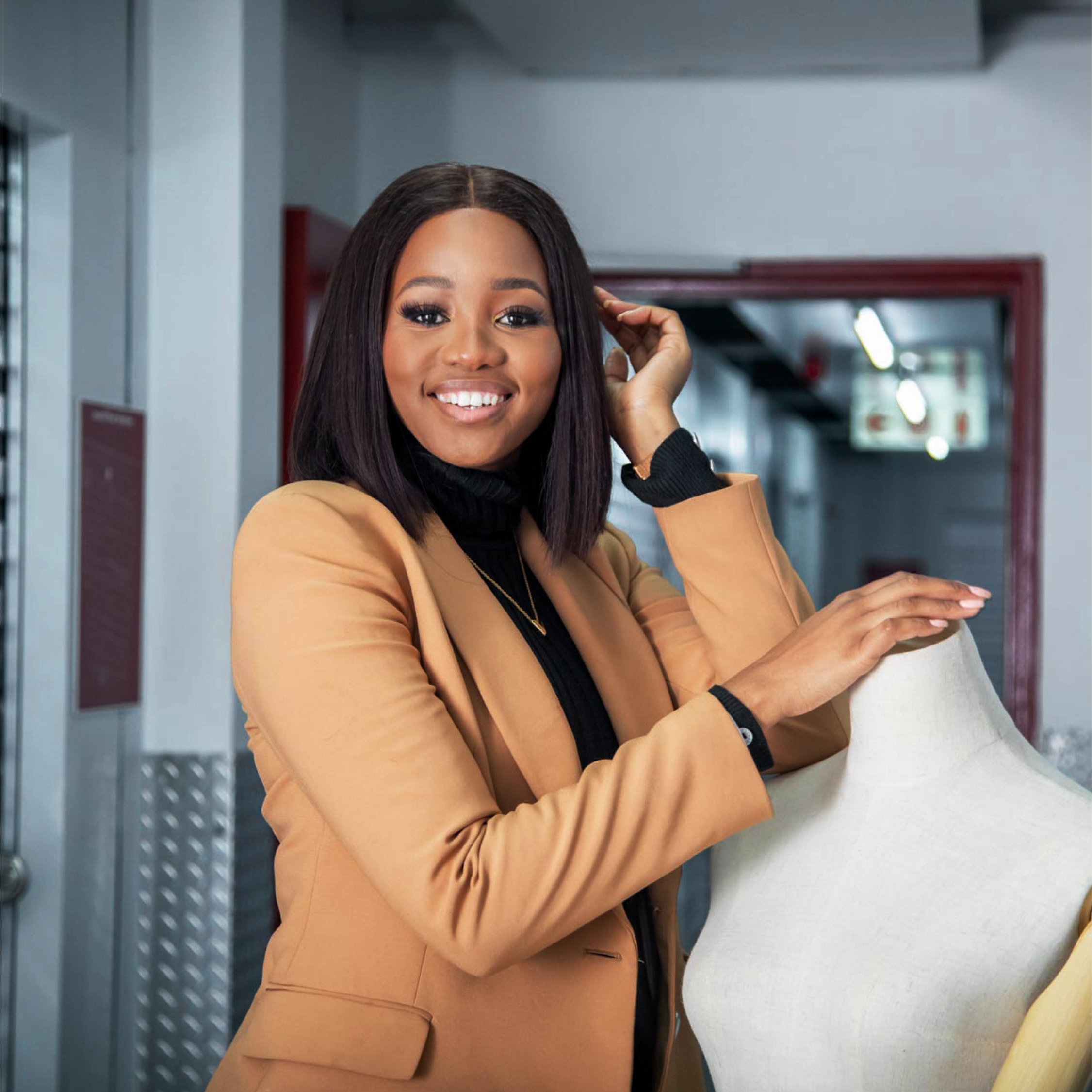 Raised in Rustenburg in North West, Vanessa's surroundings were a far cry from the dazzling streets of New York and Milan. Nonetheless, the aspiring artist was drawn to the fierce looks that could be created with a simple brush stroke and began experimenting on friends and classmates. "I started beauty as a way to make pocket money for school," Vanessa says. "Before I knew it, there were queues of people wanting to get their nails and beauty done." With her business growing, Vanessa moved to the bustling hub of Johannesburg in 2014, and Vee Rose Gold was born.
Over the years, Vee Rose Gold has become a reputable beauty brand not only locally but internationally as well. From vibrant nail art to flawless makeovers, Vanessa offers innovative and unique beauty solutions to make anyone feel their very best. The glam guru has also showcased her work abroad, competing against some of the best names in the industry at the annual Global Beauty Masters competition in Las Vegas. "Being able to compete in international beauty competitions and work with people abroad really expands my mind and the way I do things," Vanessa says.
However, when the COVID-19 virus spread across the country, Vanessa had no choice but to close her salon and put her goal of expanding abroad on hold. "I really didn't know what to do with my equipment because I have a whole salon," Vanessa says. "When I found Stor-Age, it gave me so much ease as I knew my equipment would be safe until I could find a way forward." With Stor-Age's affordable units, Vanessa was still able to diversify her brand during the difficult time.
Today, Vanessa is more passionate than ever to grow her brand and has even incorporated hair into the business as well as her own clothing line, Vanessa Luxury. "Going forward, I hope to reopen the company at a much larger scale and do things a little bit differently," she says. To learn more about Vee Rose Gold and Vanessa's beauty solutions, you can visit her Instagram page or read her top business tips on our blog.
Do you have a business story that you would like us to hear about? Send us a message on Instagram, Facebook or LinkedIn to be part of our Local Business Spotlight campaign. You can also email feedback@stor-age.co.za.
Posted by Stor-Age Self Storage - 27 August 2021 | SME
Tags: beautybusiness, beauty, smallbusiness, makeup, makeupartist, womeninbusiness, beautyindustry, salonowner, cosmetics, womensmonth, storage, selfstorage