Why Would Anyone Want Self Storage Space?
If you have used self storage then you know the answer to this question. If you have not, you may be wondering why anyone would want to use self storage space. Why can't they just move their stuff into a friends place or into their new home or anywhere really. Paying to store your stuff seems ridiculous. Here are five reasons why people choose to use self storage.
1. It's better than a mates garage
Yes, the garage is cheaper if not free. But... and often this is a big but... you will not have access to your goods when you need to and we have served many customers moving out of a friends garage into self storage because the relationship has soured. Remember you cannot store it for as long as you like as often your friend would like their own space back. At Stor-Age you can stay as long as you like. In fact, we love having you here. In a self storage unit only you will have access to your goods, so there is no chance of your friend borrowing your tools while they are in his garage.
2. It's flexible
Choose a reputable self storage company that has a selection of unit sizes so you can choose a space that suits you. There is no need to pay for space you don't need. You can also transfer to a smaller or larger unit as your needs demand. So if you are storing business stock then you can cater for a larger shipment of goods received and move to a smaller unit as you sell. The flexibility doesn't stop there. You can store for as little as a month or for as long as you like... so long as you pay your monthly rental. At Stor-Age the space is so flexible that we even have
self warehousing space
where you can select the size that suits you and we will tailor build the space for you. Did you know we also have
high security lockers
to store smaller items?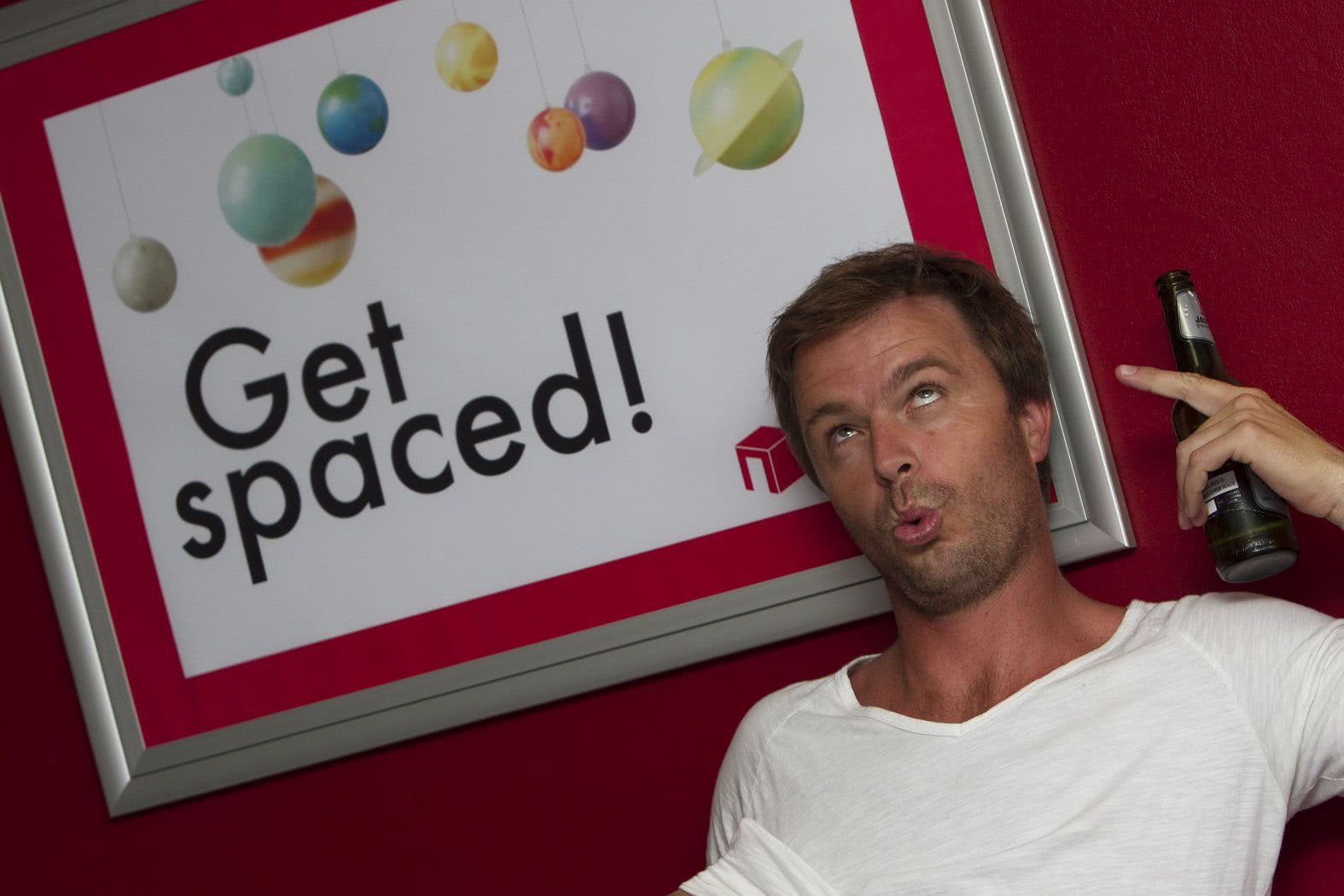 3. You can keep your car in your garage
Is your garage full of everything you don't have anywhere else to put and your car standing outside? Then a self storage unit is the answer. A great rule of thumb is if you have not used it in a year you don't need it. Either sell it, give it away or put it in a self storage unit. Once you have done that, give your car a home again. We always think it is strange that people will store an expensive purchase such as a car outside when they could easily lock it away safely.
4. Get your spare room back
A self storage unit is a great solution to get rid of all the extras you have picked up in life. Most people have a room in the house known as the storage room, junk room or just 'the room'. Why not use that room for something worthwhile, like an office, relaxation centre, man cave or a kiddies playroom. This can easily be done by clearing out all the extras and keeping them in a self storage unit.
5. You have nowhere else
One of the main users of self storage are those that are moving. If you are moving home then a self storage unit is the answer to safely and conveniently store your valuable items until you have found a new home. You could store these items in a warehouse or with a furniture removals company but then you won't have access to the goods or at best you need to pay for access. With self storage you have access to your unit at no charge, which means you can come and collect the microwave to make a quick meal if you need it. You can also add items that you want to keep hold of until your new space is ready.
Posted by Stor-Age Self Storage - 26 July 2013 | Tips And Hints