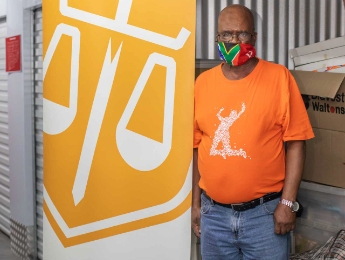 Scuttle
The great outdoors is filled with wondrous discoveries waiting to be unearthed. Yet for adventurer Jacques de Villiers it wasn't an amazing mountain or ancient fossil, but a business idea. While on an adventure, Jacques found a company that offered a rental service for outdoor gear. Spurred by the positive environmental impact such a business model had, he returned home in 2016 and founded his very own product rental company, Scuttle.
Since then, Scuttle has become a leading product rental company in South Africa with branches in Cape Town and Pretoria. The thrill-seekers guarantee quality by working with only the best brands in the industry such as Thule, Orca and First Ascent. From rooftop tents to hiking gear, Scuttle offers an extensive range of equipment for any adventure that can all be booked in real-time on their website.

To find out more about Scuttle and the wide range of products they offer, visit their website or check out our feature story on their inspiring business journey.