On the move? Check out our moving house checklist
Moving house is never easy. Whether you have packed up and changed addresses more than once or are preparing for your first big solo move, the stress and anxiety of moving never changes. If you're getting ready to move house, there are a few things you can do in the time leading up to moving day that will help ensure a smooth process.
The number of items you will need to sort through, organise and pack may seem overwhelming, but with our comprehensive moving house checklist, we can have you comfortably settled into your new digs in no time.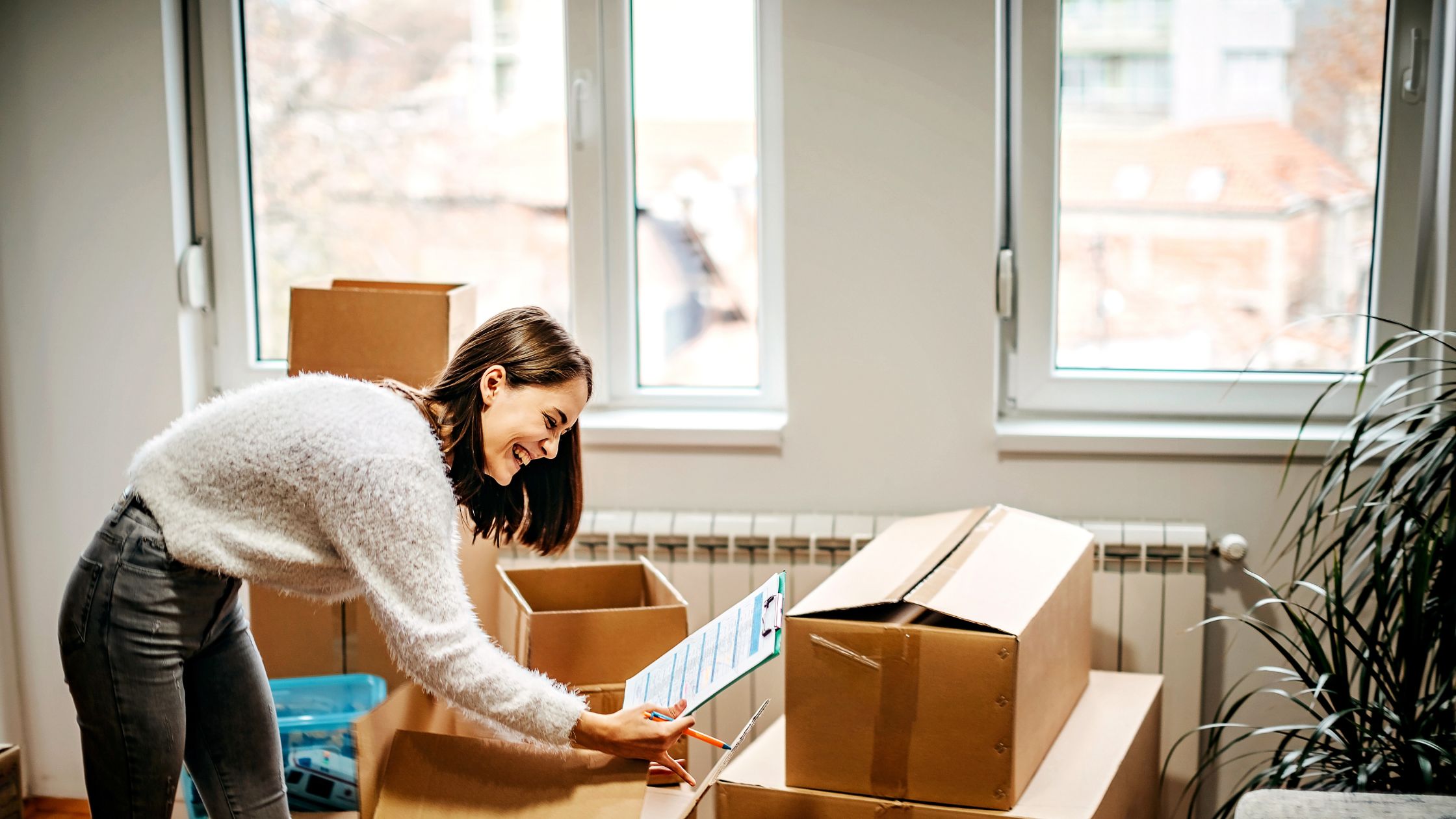 Before moving checklist

You've found your new home, signed the lease and are ready to get going - what happens now? Before you dive into the deep end of the moving pool, there are a few tasks you can tick off early on.
Get your rental paperwork sorted
This includes notifying your current landlord or estate agent in writing of your intention to move as well as the date you will be vacating the property. Remember to follow up if you don't receive a response in a few days.

Complete a change of address for accounts or service providers
You should be able to change this easily enough online but get to it early to avoid administrative hassles at the last minute.

Start decluttering and packing unessential items
Going room by room, start organising unessential items into three categories - toss, donate, and storage. A few items to pack early include books, lesser-used appliances, seasonal clothing, seasonal decor, frames and artwork. Transfer the packed items to a self storage unit to keep them safe and out of the way. As you slowly create more literal space, the packing will become easier.

Pro Tip: Check out our 10 packing tips for a stress-free home move.
Schedule a moving van and organise packing materials
Arrange a moving van in advance to ensure a smooth transition on moving day, and invest in bubble wrap for delicate items and furniture covers for extra protection during transit.

Particularly for renters who want their security deposit back. Go through each room and create a list of every minor repair. The earlier you start making repairs, the less anxious you will feel as the moving day gets closer.

If you are moving with little ones or pets, you may want to consider asking a friend or family member to baby/pet sit that day. Having your child or pet safely out of the way will allow you to focus on the task of moving and get organised quicker.

This bag should contain every item necessary to keep you calm, organised and comfortable on moving day. Things to pack include valuable documents, toiletries and toilet paper, a towel, pyjamas, hand wash and sanitiser, a change of clothes, a first aid kit and any medication, a phone charger and a power bank, a few snacks to keep your energy up and your moving day checklist.

Once your home has been fully packed up and boxes have been stashed away, do a final light clean and open every closet and draw to ensure no item gets left behind.

The highest stress factor when getting ready to move is simply getting started. Once you create a packing schedule and start to dig in, the overwhelming sense of dread will fade away. When you need a secure and affordable personal self storage unit, look no further than Stor-Age. With flexible lease agreements, packaging materials for sale, and a moving van service, Stor-Age has everything you need for a hassle-free move. For more information, contact us on 0861 18 18 18 or get a quote online.
Posted by Stor-Age Self Storage - 10 May 2022 | Tips And Hints